Pat Scales answers questions about kids who want challenged books; a parent who objects to fairy tales due to religious beliefs; and a principal sympathetic to students who protest assigned novels.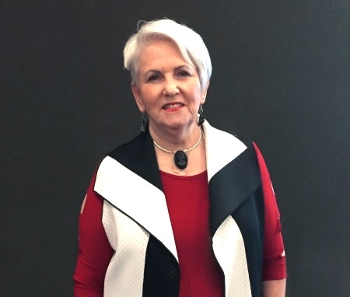 I'm not a trained children's librarian, but I'm responsible for children's services in an active branch library. We have a waiting list for books like the "Junie B. Jones," "Captain Underpants," and "Bad Kitty" series. I've read that some of these have been challenged, and I am nervous every time a child asks for one.
These series are extremely popular with young readers because they are humorous, easy to read, and promise great entertainment. Many parents are enthusiastic about these books because they keep their children excited about reading. Yes, titles in these series have been challenged, but this shouldn't make you nervous when children request them. If librarians worried about every book that has been challenged, then there would be few books in libraries. Instead of focusing on potential problems with specific books or series, place your focus on the reader.
Here are things to do that might make you more relaxed about challenged books. Review your library's collection development policy. Note the procedure for dealing with challenges. And request to serve on the reconsideration committee.
Also, examine the data related to challenges in your library. How many challenges does your system have a year? What are they? How were the challenges resolved? You may be surprised to learn how few challenges your library system faces each year. And more surprised that the challenges don't result in an actual banning of the book.
When English teachers in my high school distribute class syllabi at the start of school, one or two students always protest some novels to be studied. The teachers do a good job dealing with this and have had the support of past principals. This year, there is a new principal who is known for siding with students and their parents.
There are always administrators who fear parents, but don't let hearsay about this new principal worry them. I suggest the English teachers make an appointment with her and discuss ways they have dealt with this issue in the past. It's worth checking if the school district has a policy that addresses teaching "controversial" novels. If so, teachers should let the principal know that they follow this policy.
Perhaps the English department should meet and review Guidelines for Dealing with Censorship of Instructional Materials established by the National Council of Teachers of English . It's always a good idea to have a "checkup" and tweak procedures if necessary.
In a seventh grade gifted and talented program, the language arts and social studies teachers team up on a fairy tale unit. The language arts teacher presents the specific characteristics of fairy tales, and the students read stories from the countries they're studying in social studies. The social studies teacher addresses cultural characteristics in the folklore of each country. This year, a parent of a new student tried to halt the unit. She didn't want her daughter reading fairy tales on grounds of "religious beliefs."
There will always be parents who object to certain units of study. However, it's important to remember that parents don't dictate the curriculum. I'm not sure how the teachers in your school handled this objection, but should this issue arise again, I suggest the student be offered an independent study that includes the requirements established by the English and social studies teachers. This should have an alternative reading assignment, like a novel set in one of the countries being studied. If the parent remains dissatisfied, suggest the student be transferred to another class.
The first grade teachers in my school insist that students only borrow books they can read. Since reading proficiency levels vary among first graders, this causes an undue burden for me. How should I handle this?
Don't view this as a burden. View it as a violation of students' right to read. Let the teachers know that students are allowed to borrow as many titles as they like, and that you will encourage them to select at least one they can read independently.
Pat Scales is the former chair of ALA's Intellectual Freedom Committee. Send questions to pscales@bellsouth.net.