Pat Scales answers readers' questions about library staff deselecting materials, the most challenged booklist, and parental complaints about an "offensive" article.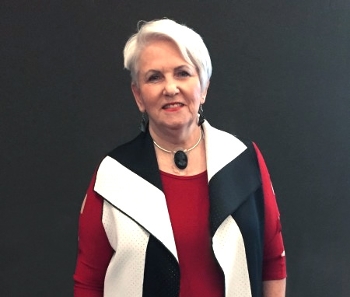 I'm the children's librarian in a small public library. We are in the process of evaluating our collection, but the library doesn't have a policy that guides the staff in deselecting materials. This has already caused a problem, because we have some conservative staff who want to remove materials that offend them. How should I deal with this?
You are right to address this void in your library's policy. Now is the time to get a policy written, submitted to the board of directors for approval, and presented to the library staff. In the meantime, let the staff know that "the controversial nature of an item or its creator should not be the sole reason to remove an item from the library," according to ALA's Intellectual Freedom Manual.
The library's policy should define collection ­development as "adding and removing resources" to accommodate the current interest and usefulness to the community. It's important to state that community means all people the library serves. A collection shouldn't be slanted to serve only one small segment of the community.
There should be clear guidelines for deselecting ­materials, as well as guidance for dealing with controversial materials. Adding to or removing from a ­collection should be based on accuracy, currency, relevancy, ­content, ­usage, and demand.
This is easy when ­evaluating nonfiction, especially in the areas of science and social studies. Deselecting children's fiction and ­picture books may take more time. Note when the book was ­published and determine whether the story is appealing to today's readers. Look closely for racial and cultural stereotypes.
The decision to remove an item from the library shouldn't be the responsibility of one person, especially if the reason for deselection isn't clear. In this way, a staff member with extreme views (on the right or the left) doesn't have control over the collection.
I'm puzzled by the books that are on the Top 10 Most ­Challenged Books list recently published by the American Library Association.
Eight of the 10 books deal with racism, racial stereotypes, and racial and cultural injustice. This isn't surprising when you consider the events of the past year. All of the books are for middle and high schoolers, except one: Something ­Happened in Our Town is a picture book that deals with a ­police shooting of a Black man. The story depicts two families, one Black, one white, as they discuss what ­happened with their elementary-age children. It was ­challenged for "­divisive language" and because it was thought to ­present "anti-police views." As with all books published by ­Magination Press—the children's book imprint of the ­American ­Psychological ­Associations—there are suggestions for how parents, ­teachers, and counselors can use the book with children. Please do not assume that young ­children aren't aware of the news. Many families are looking for help for sparking conversations about race and racism. This book should be available and promoted by libraries so that caregivers know there is expert guidance for them.
Stamped: Racism, Antiracism, and You is a history of racism targeted at older readers. It was challenged because of the "author's public statements, and because of claims that the book contains 'selective storytelling incident' and does not encompass racism against all people." A book shouldn't be condemned for the comments or conduct of its author. This has happened in the past.
Nine of the 10 titles on the 2020 Most Challenged have had reported challenges in the past. To see the complete list, visit bit.ly/3foiZkG.
At the beginning of each school year, I teach my middle school students how to access the public library's online resources. It has never been an issue until students were learning virtually during the pandemic. A parent complained that her son accessed an offensive article. How should I handle this in the future?
It's simple: Let the parent know that if she has a problem with what her son accesses, then she needs to take it up with him. I hope you continue this important service to your students.
---
Pat Scales is the former chair of ALA's Intellectual Freedom Committee. Send questions to pscales@bellsouth.net.