Today Random House Children's Books announces the inaugural Fall 2022 and Spring 2023 lists for Labyrinth Road, a new imprint led by Vice President and Editor in Chief Liesa Abrams. SLJ shares the full press release and an exclusive Q&A with Abrams.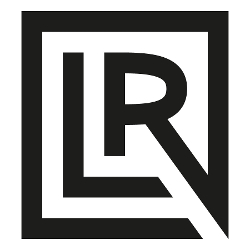 Today Random House Children's Books (RHCB) announces the inaugural Fall 2022 and Spring 2023 lists for Labyrinth Road, a new imprint led by Vice President and Editor in Chief Liesa Abrams. Read our exclusive Q&A with Abrams about the imprint below, followed by the full press release with the titles.
SLJ: Congrats on the launch of Labyrinth Road! Can you tell us a bit more about the imprint?
Abrams: Thank you! Labyrinth Road is a home for books about epic journeys—both fantastical and emotional—that allow readers to explore our world and imagined worlds. Featuring works from both debut and well-known creators, the imprint will publish primarily middle grade series as well as select high-concept literary YA novels. You can recognize a Labyrinth Road series because the stories are built on foundations of deeply relatable characters where the stakes are as intensely emotional as they are epic and urgent. In other words, expect to see a kid trying to save the world from demons while also grappling with complicated family life. Labyrinth Road is committed to publishing a diverse range of voices and inclusive stories, with an emphasis on representation of LGBTQIA+ and intersectional identities.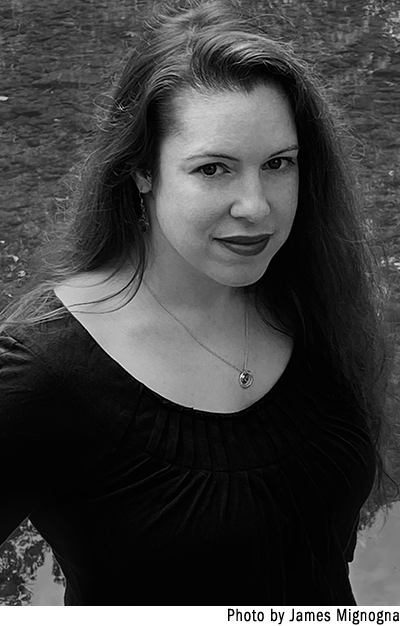 Liesa Abrams
What was the inspiration behind the name?
The imprint's name represents the idea of how books can be a way to get safely lost, as well as a path that brings you on an emotional journey to your center and then back out again. The books on this list will be those in which readers can escape where they are, while feeling seen for who they are. The "easter egg" added layer to the name is that I grew up in Baltimore, in various apartments that were all within a certain radius of a street called, yes, Labyrinth Road. I was that kid who needed books to survive trauma, so it's meaningful to tie the imprint name back to the childhood experiences that formed my mission as an editor.
What are you hoping to accomplish with Labyrinth Road?
One of our Random House sales reps told me that they can already recognize a Labyrinth Road book from the manuscript description, because there's a clear brand to the feel of the books. I've heard similar from agents and authors, too. That's the goal for any imprint, and I hope that only continues. I'm hopeful to see the Labyrinth Road series grow passionate fandoms the way I had the pleasure of seeing happen for many series I've edited in my career. I'm also aiming to continue pushing boundaries with the stories I publish and to widen the lens of many more readers being able to see themselves in books. I'm known for having a huge soapbox about destigmatizing female and queer desire, a theme you'll see in many of my titles. The imprint's focus on queer voices and stories feels especially (sadly) crucial right now, and I want to signal to the world that we will not back down from centering LGBTQAI+ kids—both the fictional characters on the page, and the readers who need to feel our support.
What are you most excited about?
I'm truly excited about every detail of this imprint, from the small to the large. Seeing copyright pages makes my heart flutter! I am wild about the logo, which was designed by our talented designer, Carol Ly. But what I'm most excited for is when these books land in the hands of readers who can find what they need—whether it's to laugh, to be distracted, to be swept away in fantasy, or to feel seen. I've had authors share reader feedback with me for past books I've edited that range from a reader telling an author of an intense YA novel about rape, "After reading this, I finally understand it wasn't my fault that I was raped," to a young reader telling an author of a fun escapist middle-grade fantasy series that the anticipation to discover what would happen in the next installment of the series helped her combat suicidal level depression. Books can save lives; I don't believe that's hyperbole. Personally, I find it deeply healing to know that the hard times I went through when I was young can now be transformed into an imprint publishing books to help other kids feel less alone.
Some interesting titles have been announced—what else should readers and librarians expect going forward?
In middle grade, you can certainly expect to see a lot of fresh takes on fantasy and a wide range of viewpoints centered in these fantasies. An author of multiple ALA Rainbow List Top Ten titles in YA will be publishing his debut middle grade series tackling themes of toxic masculinity and the way "hurt people hurt people" within a cool fantasy-based framework. Another award-winning author has a contemporary realistic stunner of a YA novel about abortion, bodily autonomy, and the deep historical roots of our cultural shaming of women. Generally speaking across the board for future Labyrinth Road books, there will be more dragons, more secret portals, and more characters finding the path toward self-acceptance and pride in being exactly who they are.
The full press release is below. A PDF version is available here.