Every year I look forward to the Youth Media Awards, and this time is no different. Last year had several strong standouts that I hope were considered by the Printz committee.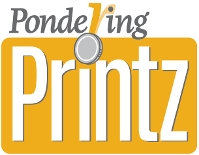 Every year I look forward to the Youth Media Awards, and this time is no different. Last year had several strong standouts that I hope were considered by the Printz committee. Like the rest of you, I'll be watching live on January 30th!
One of the most surprising books this year is If You Could See the Sun by Ann Liang. Going in, I expected a standard book about an overachiever who discovers that grades aren't the only thing that matters, and then I had to put the book down in shock when Alice actually turns invisible. She's desperate to stay at her elite boarding school because it offers the best chance for her future, but her parents can't afford to keep her there anymore, and she uses her invisibility skills to earn money doing difficult jobs for the rich kids that fill the school. She even has to team up with her most hated rival in order to do so. This debut is a rich emotional tale that doesn't end the way you expect, and I feel certain it could win a Printz.
Character-driven novels have always been high on my lists, and Beating Heart Baby by Lio Min is a strong contender as well. Santi moves to LA with his guardian, a musician, and enrolls in her old high school and joins the band, where he meets Suwa, another aspiring musician. Of course they don't get along at first, but a relationship blooms eventually, as they move through their respective traumas. Then, something breaks between them and they need to find their way back to each other all over again. Min effortlessly drives the emotional story in this debut, connecting their pasts and creating a hopeful future.
June Hur's The Red Palace feels like a rich historical drama, and it has a well executed mystery that keeps the reader turning the page. Hyeon has worked extremely hard to earn her position as a nurse at the palace, but palace intrigue chews up nurses like her, disposable because she's an illegitimate daughter to an uncaring father. When the mentor who helped her pass her exams is accused of a heinous crime, Hyeon wants to find the real murderer and clear her beloved mentor's name. She teams up with the young police inspector to investigate, and they must follow the clues no matter where they lead. Hur brings the Joseon era in Korea to life in this novel and richly details the working class life of people like Hyeon. She doesn't sugarcoat the history of Korea, but instead presents it to her YA readers as it was, warts and all. It's a compelling historical drama with a sharp mystery, and well worth considering.
And it's not the only strong historical fiction novel when you consider When the Angels Left the Old Country by Sacha Lamb. Immediately, this debut gives off vibes similar to Good Omens, with an angel and a demon paired together, doing good and harm in their own ways. One day, the demon gets the idea to go to America. The angel takes some convincing, but they travel to Warsaw, get their tickets, and start the dangerous journey to America. The quiet, queer moments between Rosie and Essie and the angel and the demon make this a delightful novel.
Bitter by Akwaeke Emezi is a satisfying prequel to Pet that deserves its own praise. Bitter's thrilled to attend Eucalyptus, a refuge from the protests and violence outside, but she's told no one about the little monsters she can summon. Until one day, they come through on their own. How did we get to the beautiful, idyllic world of Pet? This prequel shows the hard truths and dangerous decisions the characters had to make in order to create a safe haven, and this book makes it hard to look away from the comparison to real-world events.
---
Stacey Shapiro is the YA/Programming Librarian at Cranford Public Library. When not reading, she's probably enjoying some BTS music or attempting to bake something from the Great British Bake Off.