February's starred titles include professional reading and reference books, along with a range of fiction and nonfiction for young readers of all ages.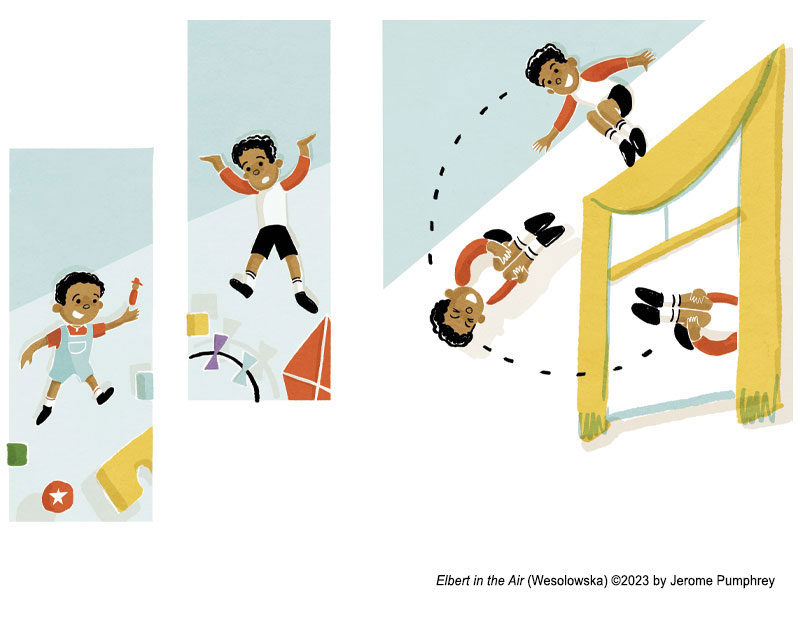 Picture Books
Becker, Shelly. One, Two, Grandpa Loves You. illus by Dan Yaccarino. Abrams/Appleseed.
Boss, Shira. The City Tree. illus. by Lorena Alvarez. HarperCollins/Clarion.
Donaldson, Julia. Welcome to the World. illus by Helen Oxenbury. S. & S./Paul Wiseman.
Hillenbrand, Will. The Voice in the Hollow. Holiday House.
Wesolowska, Monica. Elbert in the Air. illus. by Jerome Pumphrey. Dial.
Middle Grade
Bécotte, Jonathan. Like a Hurricane. tr. from French by Jonathan Kaplansky. Orca.
Dairman, Tara. The Girl From Earth's End. Candlewick.
Gow, Robin. Dear Mothman. Abrams/Amulet.
Mitchell, Jane. Run for Your Life. Little Island.
Schmidt, Gary D. The Labors of Hercules Beal. HarperCollins/Clarion.
YA
Musariri, Blessing. All That It Ever Meant. Norton.
Park, Patricia. Imposter Syndrome and Other Confessions of Alejandra Kim. Crown.
Schwartz, Dana. Immortality: A Love Story. Wednesday Bks.
Graphic Novels
Craft, Jerry. School Trip. HarperCollins/Quill Tree.
Lam, Michelle. Meesh the Bad Demon. Knopf.
Suggs, Christine. ¡Ay, Mija! (A Graphic ­Novel): My Bilingual Summer in Mexico. Little, Brown.
Nonfiction
Boxer, Elisa. Hidden Hope: How a Toy and a Hero Saved Lives During the Holocaust. illus. by Amy June Bates. Abrams.
Dadey, Debbie. Never Give Up: Dr. Kati Karikó and the Race for the Future of Vaccines. illus. by Juliana Oakley. Millbrook.
Florio, John & Ouisie Shapiro. Doomed: Sacco, Vanzetti & the End of the American Dream. Roaring Brook.
Henderson, Kimberly Annece. Dear Yesteryear. illus. by Ciara LeRoy. Dial.
Hillström, Ylva. The Art and Life of Hilma af Klint. illus. by Karin Eklund. Thames & Hudson.
Pinkney, Jerry. Just Jerry: How Drawing Shaped My Life. Little, Brown.
Roy, Katherine. Making More: How Life Begins. Norton.
Salazar, Aida. Jovita Wore Pants: The Story of a Mexican Freedom Fighter. illus. by Molly Mendoza. Scholastic.
Stelson, Caren. Stars of the Night: The Courageous Children of the Czech Kindertransport. illus. by Selina Alko. Carolrhoda.
Weatherford, Carole Boston. All Rise: The Story of Ketanji Brown Jackson. illus. by Ashley Evans. Crown.
Winters, C.E. Cut!: How Lotte Reiniger and a Pair of Scissors Revolutionized Animation. illus. by Matt Schu. Greenwillow.
Professional Reading
Johnson-Feelings, Dianne & Jonda C. McNair, eds. A Centennial Celebration of The Brownies' Book. Univ. of Mississippi.
Lawson, Jennifer E., ed. Teacher, Take Care: A Guide to Well-Being and Workplace Wellness for Educators. Portage & Main.
Lindey, Sara & Jason King. The Green Mister Rogers: Environmentalism in Mister Rogers' Neighborhood. Univ. of Mississippi.
Marcus, Leonard S. Pictured Worlds: Masterpieces of Children's Book Art by 101 Essential Illustrators from Around the World. Abrams.
Schlosser, Maureen. Social and Emotional Learning for Picture Book Readers. ALA Editions.
Reference
Kanellos, Nicolás. Latino Almanac: From Early Explorers to Corporate ­Leaders. Visible Ink.