This year's list of the 10 best graphic novels for young people proves how the format has blossomed in recent years.
This year's list of the 10 best graphic novels for young people is evidence of how the format has blossomed in recent years. Comics were once criticized for flat characters and shallow stories, but this year we have graphic novels with real depth, and realistic characters, in settings that range from the everyday to the surreal.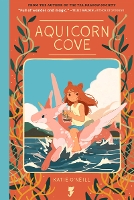 Aquicorn Cove by Katie O'Neill. illus. by author. Oni. Gr 4-6.
The author of The Tea Dragon Society (an SLJ Top 10 of 2017) returns with another gorgeously illustrated fantasy. This one has a strong ecological focus, as Lana and her aunt help clean up a small seaside town after a major storm. The beauty of the ocean—and the amazing sea horselike aquicorns—help Lana cope with the loss of her mother, while her aunt, inspired by the younger generation, realizes that the town's fishing business needs to change to be sustainable.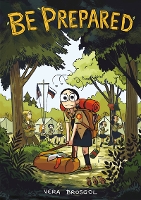 Be Prepared by Vera Brosgol. illus. by author. First Second. Gr 5-8.
Brosgol, who immigrated from Russia as a child, always felt like an outsider. She would try to fit in, but nothing ever came out exactly right, and the "strangeness" of her immigrant ways would stick out. When she heard about a camp for children who belong to the Russian Orthodox Church, she knew she wanted to go—but, as she relates in this hilarious book, she didn't fit in there, either. Brosgol uses an earthy palette and a cartoon style that deftly conveys her younger self's confusion and awkwardness.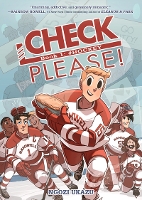 Check, Please!: #Hockey by Ngozi Ukazu. illus. by author. First Second. Gr 9 Up.
The popular webcomic stars Bitty, a former figure skating champion who's off to college and its hockey team. He bakes, he vlogs, and he's deathly afraid of getting checked. The starry-eyed love of the sport is conveyed by Ukazu through distinctive dialogue (and the requisite amount of profanity). Chatterbox Bitty's acceptance by his teammates, particularly when he comes out, is inspiring, and his new feelings for the team captain, Jack, develop over the course of this volume, which covers Bitty's freshman and sophomore years.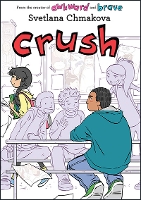 Crush by Svetlana Chmakova. illus. by author. JY. Gr 5 Up.
The story of Jorge continues the "Berrybrook Middle School" series. (The previous book, Brave, was an SLJ Top 10 of 2017.) Big and protective Jorge finds himself tongue-tied upon meeting Jazmine. Chmakova's characters are well-realized and authentic, transcending stereotype. Here, it's about the cost of joining the in group and standing up to bullying. The story is both timeless and very of the moment, with plenty of twists to keep readers involved.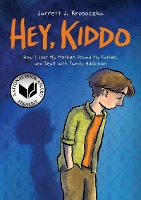 Hey, Kiddo by Jarrett J. Krosoczka. illus. by author. Scholastic/Graphix. Gr 7 Up.
Krosoczka's mother was addicted to heroin, so he was raised by his grandparents. In this memoir, he depicts his family as loving but doesn't flinch from showing their flaws. Krosoczka's grandparents are supportive, but his grandmother could be judgmental, and their family life is punctuated by flashes of anger. Still, the overall arc of this story is one of growth, of accepting a situation and moving on to better things, and this book will be valuable for readers who may see aspects of their own lives reflected in its pages.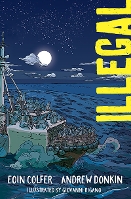 Illegal by Eoin Colfer. illus. by Andrew Donkin and Giovanni Rigano. Sourcebooks. Gr 6 Up.
Ebo's sister leaves his small village in Ghana and isn't heard from again. Then his brother Kwame leaves, too. Though the journey to a better life is fraught with danger and uncertainty, Ebo is determined to follow his siblings, a trip that takes him through the Sahara and across the Mediterranean on a leaky boat. As Ebo crosses the sea, the story flashes back to the earlier parts of his journey, filling in details about the characters along the way. This graphic novel gives readers a glimpse of the danger people are willing to face in the hopes of a better life. The energetic colors and swirling artwork add to the heightened tension of this timely story.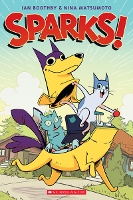 Sparks by Ian Boothby. illus. by Nina Matsumoto. Scholastic/Graphix. Gr 2-5.
August and Charlie are cats who escape from an evil scientist's lab. The experiments made August super-smart, but she is terrified to go outside. Charlie is brave, but not too bright. With the help of their assistant, a sentient litter box, the two create a super-powered dog costume and perform heroic feats.But little do they realize that the baby they rescued from a well is actually an evil alien bent on world domination. This funny, fast-moving story features over-the-top characters, but August and Charlie's friendship feels very real.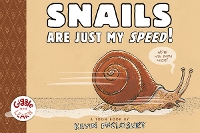 Snails Are Just My Speed by Kevin McCloskey. illus. by author. TOON Bks. K-Gr 1.
In his fourth "Giggle and Learn" book for young readers, McCloskey mixes fascinating facts with fanciful artwork. He shows snail anatomy, then draws a snail looking at an eye chart to show that its vision is weak. Animals race across a spread, each shouting out how much faster they are than a snail. There's a great section on snail mucus, which acts as both glue and lubricant—a snail can slither over a knife blade without injury. This landscape-format book is filled with fun details.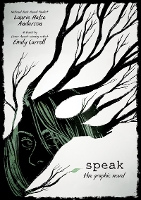 Speak: The Graphic Novel by Laurie Halse Anderson. illus. by Emily Carroll. Farrar. Gr 7 Up.
With the upcoming 20th anniversary of the novel, it's time to bring this important story to a new generation. Melinda was raped at a party, but she was afraid to speak up. It seems like the entire high school is against her, because she broke up the party and got her classmates in trouble. Even her best friend won't talk to her, and Melinda speaks less and less, afraid to admit the truth. The original novel was hailed for giving a voice to victims of abuse, and Carroll's artwork carries the story even further, depicting Melinda's inner turmoil in a way that words alone cannot.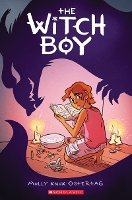 The Witch Boy by Molly Knox Ostertag. illus. by author. Scholastic/Graphix. Gr 3-7.
This modern-day fairy tale features Aster. In his family, girls do magic and boys shape-shift. But Aster wants to cast spells. His fight to be true to himself is mirrored by the monster attacking the clan, a long-missing member whose choices are still feared by the family. Aster's magic helps him befriend Charlie, a sporty normal, and assist his kidnapped cousin. Finding the strength to be oneself is a struggle many young people can relate to. This story adds the wonder of magic powers, and the friendship between Aster and Charlie is inspirational. The sequel, The Hidden Witch, continues the saga with the two helping another magical girl.
---
Brigid Alverson, Robin Brenner, Johanna Draper Carlson, Lori Henderson, Esther Keller, Mike Pawuk, and Scott Robins are bloggers at "Good Comics for Kids."