Thorough and easy to use, this guide should be something read by anyone working with (or raising!) children of any age. A superb crash course in the past few years of books featuring LGBTQIA+ stories. Don't miss this one.
They can't win Caldecotts since their artists were born in the States or live here currently. Even so, let's honor these beautiful books that hit U.S. shores in 2023.
Check out this week's list of new comics, manga, and graphic novels for readers 12 and under, featuring Tasty: A History of Yummy Experiments from Random House Graphic and The Cool Code 2.0 The Switch Glitch from clarion Books.
Help us finalize our Heavy Medal Book List by taking our "Narrow-It-Down Poll." Your votes on this year's possible Newbery Medal contenders will help us develop our final Mock Newbery list of 12-15 titles.
Curious about the history of the Printz Award? Check out my new article to learn more!
Today we celebrate the picture books that take a chance and try to be funny. Humor may be subjective, but these are pretty darn good!
Things heat up in Bangladeshi Irish Shireen Malik's life when she's cast in a televised teen baking show alongside her ex-girlfriend.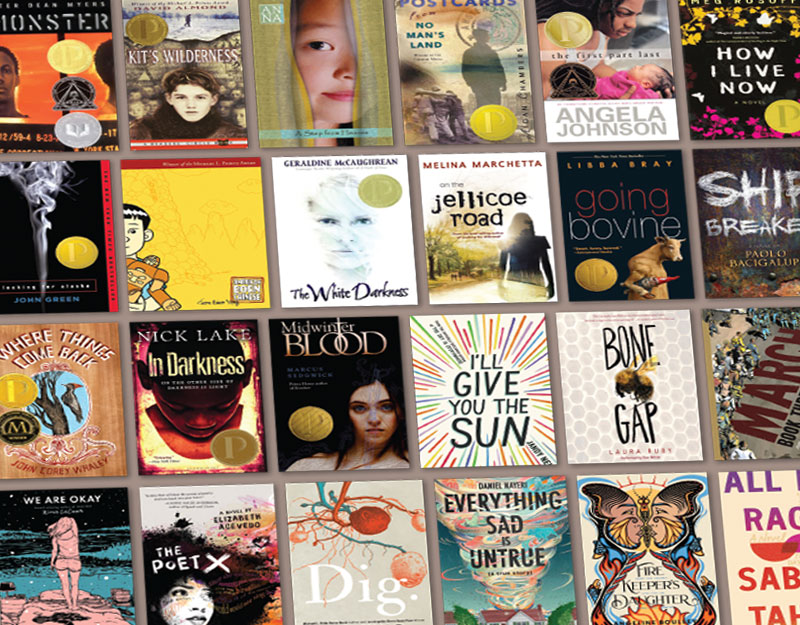 In its nearly 25 year history, the Printz has recognized literature that pushes boundaries and showcases diverse voices. Here are some highlights.
A fan of bouncy rhymes and cadences? If you know picture books then you know that rhyming can go real bad, real fast. Here are the books that did it well in 2023 then!