Teachers in a variety of disciplines could easily use this title as a jumping-off point for a similar project that would encourage students to explore themselves and their relationships with others.
This nice combination of poetry, prose, and illustrations make this a good read-aloud and book to share.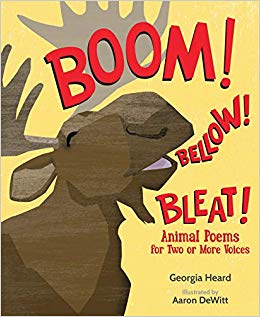 This title should inspire some classroom teachers to showcase joyous presentations in school auditoriums and on parent back-to-school nights. Sprightly, informative, and FUN!
Perfectly suited to libraries, a top addition to poetry collections.
Artful, wistful, and occasionally puzzling, this slim collection of haiku will appeal most to thoughtful young readers and language enthusiasts.