EveryLibrary Institute polled voters about book banning and dug into the numbers. For 75 percent of those surveyed, book banning will be an issue they take to the polls in November.
The battle against the coordinated censorship campaign requires data, and EveryLibrary has taken the first step toward collecting some of that needed information. EveryLibrary Institute commissioned a public opinion poll to learn voters thoughts about book banning, and today released the report, "Voters Perceptions of Book Bans in the United States."
Some highlights from the poll, which surveyed 1,123 registered voters from August 31 to September 3:
Nearly all American voters (92 percent) have heard at least something about book banning.
Half of voters believe there is "absolutely no time when a book should be banned", 41 percent think "there are rare times when it's appropriate to ban books", and just 8 percent think "there are many books that are inappropriate and should be banned."
At the outset, this issue transcends partisanship

—

31 percent of Republicans think there is absolutely no time when a book should be banned.
Voters are most offended by the idea that children and classic books are being banned.
Only 34 percent of voters support banning books about sexuality.
At least 75 percent of voters will consider book banning when voting in November
Here is a breakdown of some of what the report found. All graphics are from the report.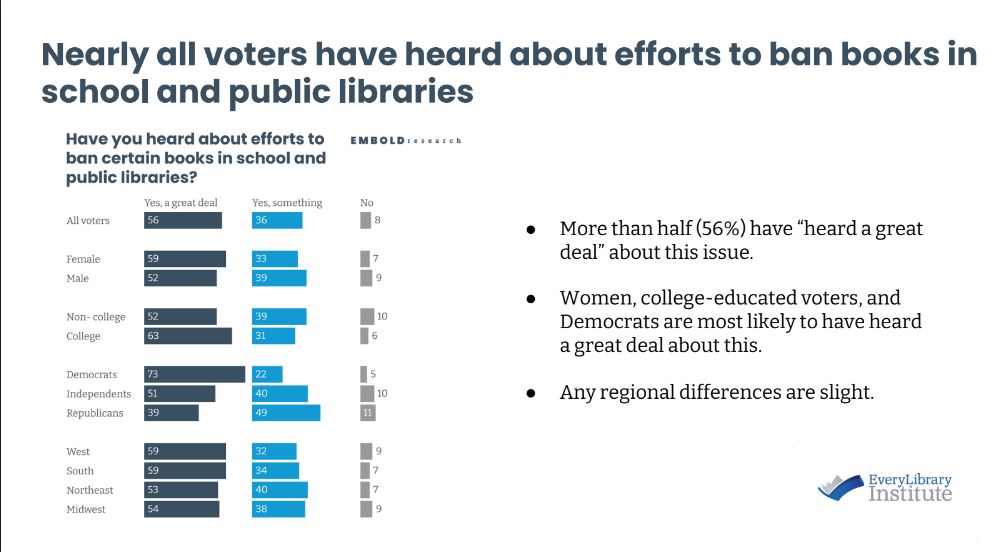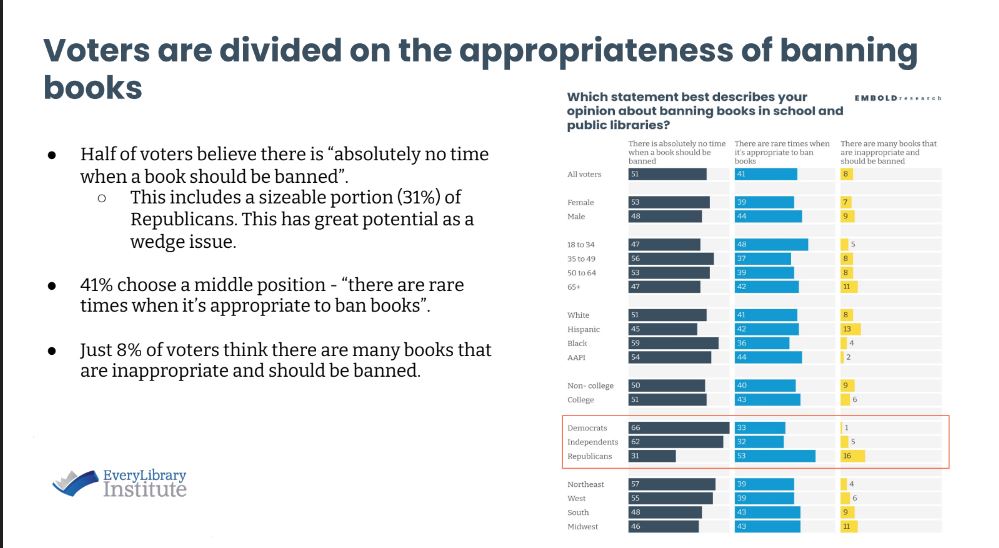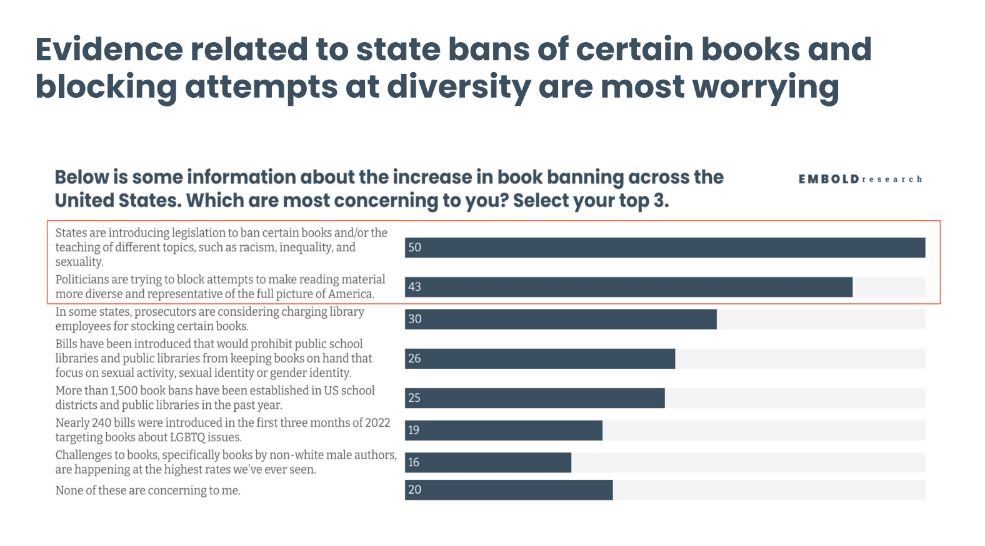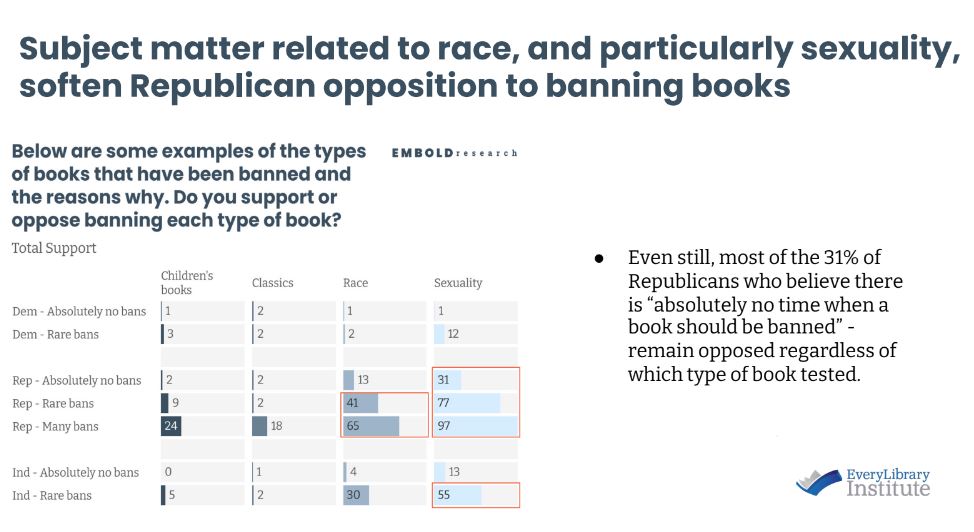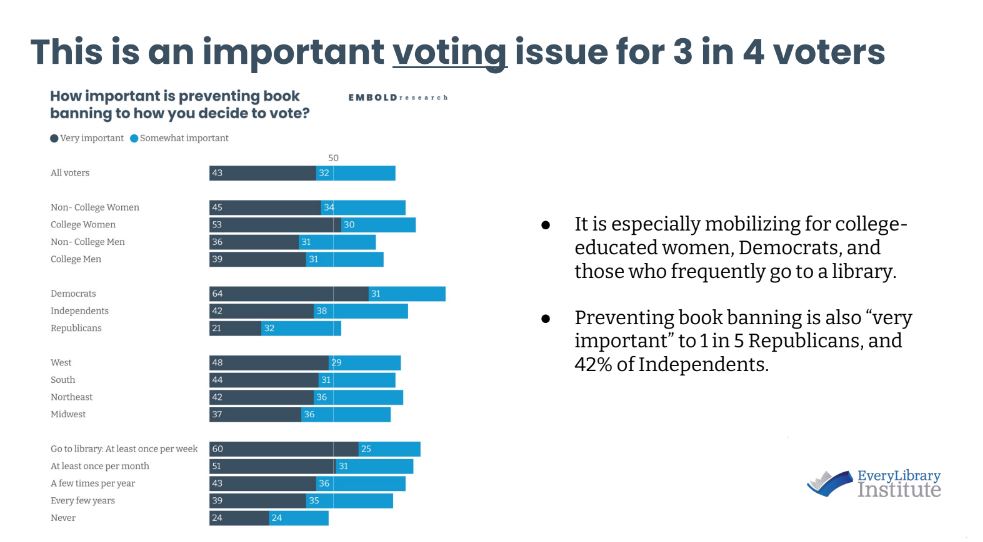 The poll was conducted by Embold Research, a nonpartisan research firm. The survey, which has a margin of error of 3.4 perfect, looked at the differences in beliefs among voters segmented by age, gender, race/ethnicity, education, and 2020 presidential vote.