The federal government is appointing someone to address the increase in book banning; publishers file brief in support of Llano County, TX, plaintiffs; Utah district removes Bible; and more in Censorship News.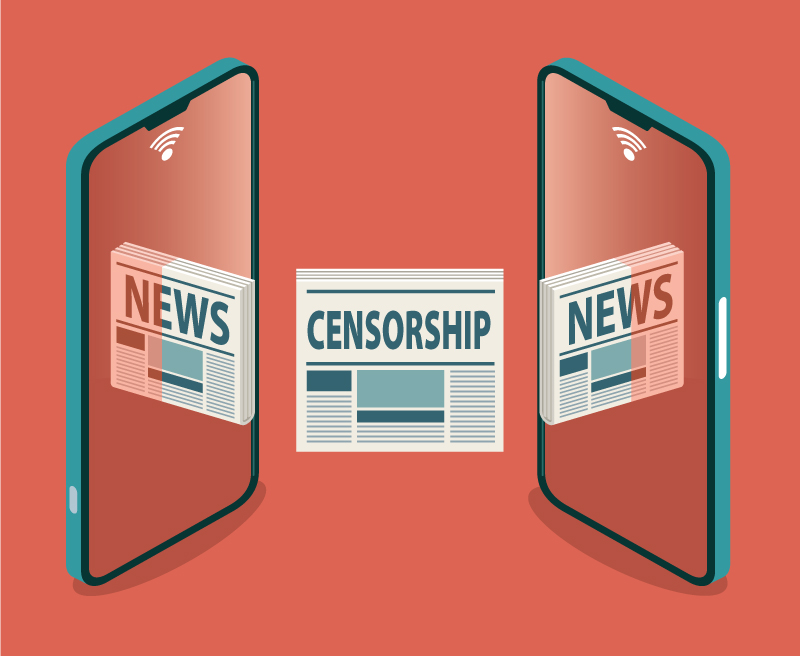 President Biden To Name Department of Education Coordinator To Address Book Bans | NPR
President Biden announced new actions to try to address discrimination against LGBTQIA+ Americans, including the appointment of a new point person at the Education Department to address an increase in book bans. The book ban coordinator at the Education Department will communicate with schools, making districts aware that book bans can violate federal civil rights laws if they create a hostile environment for students, according to the president's domestic policy advisor Neera Tanden.
HarperCollins, Scholastic Back Texas Patrons in Book Ban Appeal | Bloomberg Law HarperCollins Publishers, Penguin Random House, Scholastic, and the American Association of Publishers filed a brief in U.S. appeals court in support of the plaintiffs who are suing the Llano County, TX, public library charging that 17 books were unlawfully removed from stacks and placed behind a desk.
South Florida Groups' Book Giveaway Aims to Raise Awareness About Proposed Bans | CBS News
Hundreds of people gathered in Coral Gables, FL, to celebrate literature and call attention to the effort to restrict access to some books that are in danger of being placed off limits at a Miami-Dade public school. Coral Gables Congregational Church hosted the free event with seven partner organizations and celebrated three pieces of literature by giving away copies of each book.
Wilson County Schools Remove Two Books from Libraries | The Chronicle of Mt. Juliet
The Wilson County (TN) Schools board voted to remove Damsel and Infandous, both by Elana K. Arnold, from its high school libraries.
Utah District Bans Bible in Elementary and Middle Schools After Complaint Calls It "Sex-Ridden" | CBS News
The Davis School District, north of Salt Lake City, removed the Bible from its elementary and middle schools while keeping it in high schools after a committee reviewed the Scriptures in response to a parental complaint. KUTV reports that the district review committee found that while the Bible does not contain sensitive material as defined by state law, it includes elements of "vulgarity or violence" that are not suitable for younger students.
Demands to Ban Books Unsuccessful in Rio Rancho Public Libraries | KUNM
Conservatives demanded the Rio Rancho (NM) City Council ban certain books from its public libraries that they deemed offensive. At least three of the titles deal with LGBTQIA+ themes. After weeks of public debate, where speakers mostly denounced book banning and supported the libraries, the city council passed a resolution in support of the Library and Information Services Department.
New Rules Restricting 'Age Inappropriate' Materials in Missouri Public Libraries in Place | KMOV4
New rules implemented by Missouri Secretary of State Jay Ashcroft have gone into effect, limiting what libraries can include in their collections. Some of the rules include libraries creating and publishing a written policy describing how they consider age appropriateness when selecting materials, letting parents determine what materials children can access, designating a written policy letting parents challenge what's age appropriate, and banning libraries from buying materials that are pornographic. The rules identify pornographic material as nudity and sexual conduct—among a list of other descriptions.
St Pete Used-Bookstore Sparks New Movement for More Access to Banned Books Nationwide | WFTS Tampa
A Tampa Bay used bookstore has always sought to rescue books that are getting thrown away, but now The Book Rescuer is adding access to all books in their original form to its mission.
These are the 11 books Some Parents Want Banned at Roxbury Schools | northjersey.com
New Jersey school librarian Roxana Russo Caivano supports keeping the books on the shelves. She claims a school library should have access to all perspectives should a student wish to explore a topic further. Opponents argue that the books depict sexual activity and other subject matter in a way that is not appropriate for minors.