Reading and watching on equity, voting activism, and other issues that will that will feed your spirit and enrich your online learning program.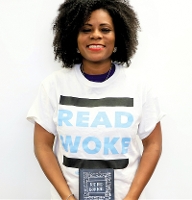 Browse these books, resources, and articles to feed your spirit, build your online learning program, and prompt ideas for when you're back at school.
Black Brother, Black Brother by Jewell Parker Rhodes (­Little, Brown, Mar. 2020) is a great ­addition to the middle school "betwixt" category. Rhodes shares the plight of colorism, overpolicing of marginalized students, and unfair punishment for Black male students. Though the content is heavy, the deft writing will appeal to young readers and offers ways for young activists to effect change.
Cultivating Genius: An Equity Framework for Culturally and Historically Responsive Literacy by Gholdy Muhammad (Scholastic, 2019) is an essential tool for teachers, principals, counselors, and anyone who strives to teach literacy better, particularly to students of color. While outlining a four-part framework for teaching, ­Muhammad provides culturally and historically responsive sample plans and text sets.
Queen Bey: A Celebration of the Power and Creativity of Beyoncé Knowles-Carter edited by Veronica Chambers (St. Martin's, 2019). Attention, Beyhive members! These 19 essays explore Queen Bey's contribution to feminism, activism, and culture at large. "When the history of Black women in the 21st century is written, Beyoncé's place, her work as a marker and reflection of power and possibility, will be undisputable," Chambers writes.
The 1619 Project from The New York Times and its educational resources reframe American history by highlighting the 400th anniversary of 1619, the year the first enslaved African people were brought to North America. "Doing so requires us to place the consequences of slavery and the contributions of black Americans at the very center of the story we tell ourselves about who we are as a country," writes New York Times Magazine editor in chief Jake Silverstein on the project website.
The Future Voters Project from Teaching Tolerance aims to register all eligible students to vote and provides news-responsive classroom activities about voting. The organization will send you a viewers guide and a DVD of the popular documentary Selma: The Bridge to the Ballot. Did I mention it was free?
"I Promise" documentary series Lebron James continues to inspire, on and off the court. Watch the free video chronicling the first year of I Promise, the charter school he started.
The Periodic Table of African Americans Inspired by the Lakeland (FL) Public Library's 2019 Periodic Table of Black History, @jdaniels4smom created a free, downloadable version. Get yours today!
WhenWeAllVote.com/schools Sign up and join the fight to get all eligible students to vote! The site includes action plans and tools to facilitate conversations, while former first lady Michelle Obama and musical legend Common inspire and empower our students to vote. Free printable flyers and information are available.
"Can You Really Teach Colorblindness?" "When you say you 'don't see race,' you're ignoring racism, not helping to solve it," journalist Zach Stafford writes in this article reprinted in The Guardian. This quote truly resonated with me. So many people say it, and they think this is a good thing. We are a world full of color and diversity. I want you to see all of me—and use your privilege to be an ally.
"She Coined the Term 'Intersectionality' over 30 Years Ago. Here's What It Means to Her Today." In this brief Time magazine interview with Kimberlé Crenshaw, the author and law professor discusses the concept of overlapping social identities and the term's lasting relevance. "It's basically a lens, a prism, for seeing the way in which various forms of inequality often operate together and exacerbate each other."
---
Cicely Lewis (Twitter: @cicelythegreat) welcomes your ideas and suggestions.