As educators turn to remote programming and classroom management due to the COVID-19 outbreak and school closures, ed tech providers are offering free access. Here's a list.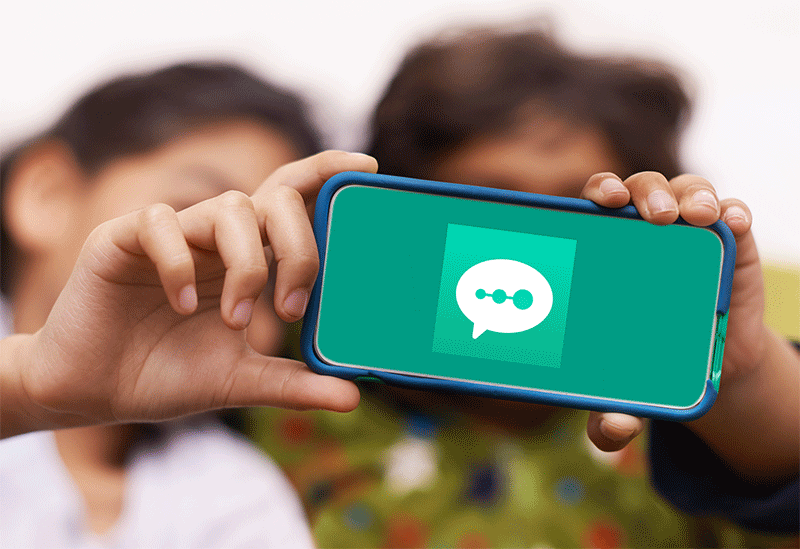 As educators turn to online programming and classroom management due to the COVID-19 outbreak and school closures, ed tech providers are making their tools freely available. Here's what some companies are offering, along with resources that have always been free.
ABCmouse This program offers self-guided lessons in a variety of subjects for students in pre-K through second grade. Certain programs are free for all schools and teachers in the United States.
ABDO, the educational publisher, is providing free access to its ebooks on illness prevention and facts, with titles on vaccines, epidemiology, and past outbreaks.
Adobe is permitting free remote access to schools that currently have only lab access, through May 31.
Babbel, a language learning app is are offering free language learning to K-12 and college students through mid-June.
Capstone has been offering free access to PebbleGo, PebbleGo Spanish, PebbleGo Next, and our Capstone Interactive eBooks. Educators can sign up for the free access here.
Code.org is an organization that provides free online coding classes for students of all ages. Students can learn to program while completing online modules.
Comcast has accelerated connection speed to "Internet Essentials," providing internet access to low-income families, and has temporarily dropped the $9.95 monthly fee for new customers.
Common Sense Media is offering free tips and tools for families and educators during this time in English and Spanish.
Crowdmark, a platform for online grading and analytics, is providing free access to educators through May 31.
EBSCO has created an EBSCO COVID-19 resource page to provide a list of free and/or expanded access options to help library staff.
Follett is delivering free at-home e-learning materials during the outbreak.
Gale has launched a COVID-19 resource center, with curriculum-aligned resources for students in pre-K through college, professional deveopment ebooks, and more.
GoGuardian is offering free access to GoGuardian Teacher, a classroom management tool, through the end of the school year and has assembled best practices for remote learning.
Google is providing free access to Hangouts Meet for G Suite for Education customers through July 31.
Infobase is offering free access to its distance learning packages for the time being.
Kahoot!, the creation tool for online learning games and trivia quizzes, is offering Premium Kahoot! for school use free of charge during the outbreak.
Khan Academy, the nonprofit that offers short videos on thousands of topics for kids of all ages, is having daily (weekdays) livestreams at 12 p.m. EST on Facebook, YouTube, and Twitter to assist students, parents, and teachers navigating school closures.
MackinVIA is providing free access to all of its Mackin Classic ebooks for all schools until the end of 2020. MackinVIA is also offering 20 to 60 percent off ebooks, audiobooks, and datbases until April 30. Mackin is also giving away 10,000 new ebook titles until the end of September.
Microsoft is offering educational institutions its Office 365 Teams chat and video calling function for free.
The News Literacy Project is providing free access to Checkology, a browser-based platform for students to develop news literacy skills.

Read: Kid Lit Authors Step Up To Help Educators, Students, and Parents 
PBS Learning Media The nonprofit is an online resource offering interactive lesson plans for students from pre-K through high school.
Pronto, the chat and video communications hub, is currently available for free.
Rosen Publishing Group is offering free access to 2,000 fiction and nonfiction ebooks for independent reading and instruction while schools are closed. Register here .
Quizlet This free app lets users create virtual flashcards that cover a variety of topics.
Scholastic The educational company has launched a "Learn at Home" website that has daily courses for students from pre-K through high school.
Starfall Education This colorful website is designed for preschoolers and students in pre-K through third grade. The activities are arranged by discipline, season, or curricular topic, and include some free options.
Tumblebooks, providing online children's book databases make its online libraries free to all schools and libraries until at least August 31. Schools and libraries can email info @ tumblebooks.com with subject line Free TumbleBooks in to receive links to its databases
Zoom The video and conference tool allows teachers to project lessons. Students can ask questions in real time. Lessons can also be recorded for later viewing. It is currently free for educators with preapproval.
On the SLJ bLog network:
Resources for Learning at Home While We're Keeping Each Other Safe | NeverEnding Search
A Roundup of Pandemic Resources for Librarians, Teachers, and Parents | Teen Librarian Toolbox
What are your recommendations for free online tools and resources? Let us know in the comments section below or on Twitter: @sljournal.

Read: School Librarians Make Sure Students Have Books During School Closures