As we head into the new year with heightened concerns about books being removed from classrooms and libraries, listen to these five podcast episodes that discuss censorship and book banning historically and now.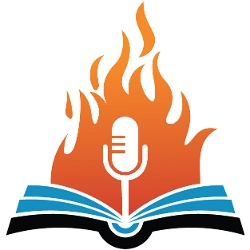 Dig deeper into the history of book banning and the current situation regarding censorship in schools with these podcasts.
Banished: "Out of Darkness, Into the Fire"
Author Ashley Hope Pérez discusses the controversy and attempts to ban her book Out of Darkness in Texas, and the rise in concerted efforts to censor books that discuss race and gender.
Borrowed: "Something to Offend Everyone" This 2019 episode of the Brooklyn Public Library ­podcast explores what it means to challenge censorship and what happens when patrons disagree with content in the library.
Consider This: "Bonus: Banned Books" This special episode of the NPR podcast discusses some titles that appear on banned books lists and the importance of kids having the freedom to read.
Southlake: This eight-episode podcast explores the impact of anti critical race theory groups and their impact in a Texas school district.
The Story Behind: "Banned Books" This 12-minute episode provides a quick history lesson, dating back to 2010 BC, and spotlights what is believed to be the origin of book banning.