Scholastic Library Publishing continues its mission of making curriculum topics fun and approachable for children with LEARN ABOUT, a new series of books for kids in grades K to 2, meant to accompany young readers as they transition from "learning to read" to "reading to learn."

Scholastic Library Publishing continues its mission of making curriculum topics fun and approachable for children with LEARN ABOUT, a new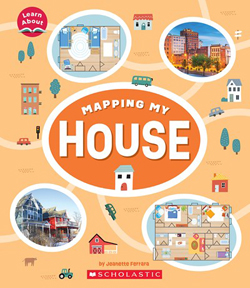 series of books for kids in grades K to 2, meant to accompany young readers as they transition from "learning to read" to "reading to learn." With well-organized chapters, on-level informational text, and nonfiction text features such as table of contents, index, and glossary, the books in this series will encourage kids to READ. Stunning photography and amazing illustrations that bring the text to life will encourage our readers to LOOK. The many subject areas covering key curriculum topics in a fun and friendly way, the rich back-matter, and the fast facts sprinkled throughout each of these books will have our young readers DISCOVER.
Here's a look at some of our forthcoming titles!

Learn About Mapping
Coming out September 15, 2022
This series of four books is a perfect first introduction to maps and map skills for young readers. Starting from their bedroom, and moving to their home, street, neighborhood, town, state, country, continent, and finally, planet, children will gain a whole new understanding of their place in the world with this engaging picture book series. With illustrated maps drawn at different scales and vibrant photographs throughout to illustrate real locations, children will learn about map features and how to read maps. Interactive prompts such as comprehension questions and instructions to draw their own maps invites readers to put their new skills into practice. Maps are not only a key curriculum topic. They are everywhere and understanding them is key to navigating our world and expanding our role as citizens.
We have four titles coming:
Mapping My House
Mapping My Town
Mapping My Country
Mapping My World
Click here for a few sample spreads, and here for our complete title details.

Learn About Water
Coming out September 15, 2022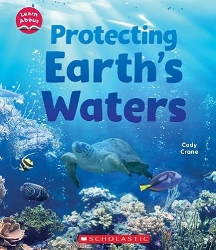 Earth is known as the Blue Planet because of the abundant amount of water that covers our home. And nothing on Earth could survive without it. But as we find ourselves facing a global water crisis, learning about this life-giving resource has never been more important. The books in this series are filled with colorful photos and diagrams, plus easy-to-digest text, and fascinating facts. They offer young readers an in-depth look at water, how we use it, and most importantly, what we can do to protect it.
This series is a key resource to teach kids about the importance of water, and to prepare them for the future!
The four titles are:
What is Water?
The Water Cycle
How You Can Save Water
Protecting Earth's Waters
Click here for a few sample spreads, and here for complete title details.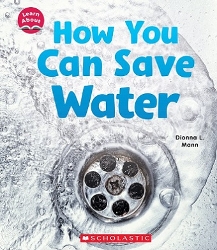 Look for new additions to the LEARN ABOUT series every season. In Spring 2023, get ready to Learn About Animals. In Fall 2023, make room on your shelves for Learn About the Five Senses and Learn About Animal Coverings. All these books will quickly become essential tools in your library, as they invite readers to LEARN, READ, and DISCOVER our fascinating world.
SPONSORED BY