Public library staff can identify children with developmental delays and inform families of available resources.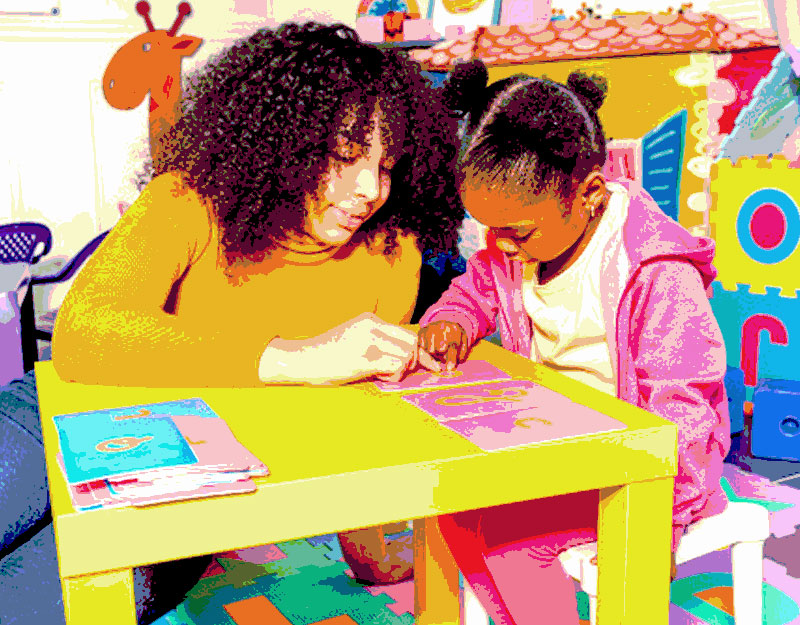 I was leading story time at Brooklyn Public Library (BPL), and during playtime a young child, who presented as a boy over two years old, was not saying any words. I started chatting with his grandmother, and I asked if the family had any concerns about his development. She admitted they worried about his speech. I gave her an early intervention (EI) flyer and said, "It's a free service where parents can request an evaluation if they have concerns about their child's development."
When disabilities and developmental delays are caught early, it can significantly impact a child's ability to learn new skills and overcome challenges. Parents also learn strategies to support and advocate for their child. Librarians should never diagnose. However, as information professionals, we can let families know about EI, a community program providing services, including speech therapy, physical therapy, and special instruction, to qualifying children up to age three.
Libraries can support families in EI all along the way. The first step is making sure they know that EI exists and is free, voluntary, and confidential; a doctor's referral isn't necessary. Keep brochures at your children's information desk. Melissa Cabral-Seabury, a former EI-provider-turned librarian, makes sure EI brochures are up to date and mentioned free assessment for services when parents bring up developmental concerns. And Sarah Dolley, children's services librarian at Fountaindale Public Library in Bolingbrook, IL, includes child development and EI information from her county health department in baby welcome packets.
Libraries can help address inequities and racial disparities in how EI services are accessed and provided (bit.ly/3pP8hIy). When the team offering Brainy Babies programs at BPL learned that Black children in Brownsville are referred to EI 25 percent less than children citywide, it was a call to action. "We invited an EI program specialist to be a guest speaker at Brainy Babies, says Revere Joyce, early literacy outreach associate at BPL. "During the discussion about the program, a parent validated the benefits of EI and shared her positive experience. We were delighted when the program specialist left with a new referral."
Once families qualify for services, therapists and teachers come to a child's home. That may not work for every family. Follow the example of Bina Williams, youth services librarian at Bridgeport (CT) Public Library. "My branch has been a meeting spot for Birth to Three providers and their clients. Some meetings are to assess the child, and others have been 'therapy' meetings. A number of families use the library and attend programs after sessions end." Therapists may choose to include library trips for children with sensory issues as part of their sessions. Most families will meet their EI providers in the children's area, but, if it's noisy, consider offering a quiet meeting or study room, if available.
Partner with EI agencies to offer programs tailored to the needs of EI families. Offer sensory story times or smaller programs designed for children with autism spectrum disorder or other sensory issues or parent workshops ­focused on early literacy engagement for children who need language support. Mary Kuehner, early literacy outreach librarian at Arapahoe Libraries in Englewood, CO, offers a virtual "Parenting Strategies" series. "We've had behaviorists, nutritionists, a mindfulness expert, child psychologists, and others present to parents on areas of interest."
Many families may be reluctant to apply for EI services, because they fear their child will be labeled, but families can opt out at any time, and it is not included in educational records. EI agencies typically have multilingual staff who can help families navigate confusing paperwork and policies. Some children may not qualify the first time they apply, but families can request another evaluation in a few months.
So consider reaching out to EI agencies for a win-win partnership. To find programs in your community, visit the federal EI site. Says Cabral-Seabury, "There is so much room for collaboration."
---
Rachel G. Payne is coordinator of early childhood services at Brooklyn Public Library.

SerrNovik/Getty Images