The News Literacy Project senior vice president for education and SLJTeen Live! lunchtime speaker answers your queries.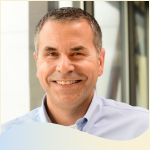 Following up on his August 5 SLJTeen Live! lunchtime presentation on strategies to detect misinformation online, the News Literacy Project senior vice president for education tackles your questions. Register here to access this and other archived sessions from SLJTeen Live!
What is the role of librarians as we address cultish thinking while working to dismantle misinformation?
PA: A big one! Honestly, helping people stop and understand the role that information plays in their lives—that it's the basis for the decisions they make and the actions they take—is key. If you're misinformed, you're going to make worse decisions and take actions that aren't optimal and don't benefit you, your loved ones, and your community; that don't bring about the change you'd actually like to see in the world. I think librarians are uniquely positioned to help people remember this. Libraries, unlike a lot of other institutions in the United States, still enjoy a comparatively high level of trust from the public. That's an opportunity.
What is the impetus for spreading misinformation and making false claims? Is it money?
That totally depends on the example—and is often impossible to know. In general, though, misinformation is created and pushed for a variety of reasons, including (sometimes) to generate clicks and ad revenue (websites publishing incendiary but fabricated articles designed to look like "news," for example), or to advance an issue or cause (people are sometimes so sure they're generally right that they're willing to fudge the specifics to demonstrate their "truth," which is problematic in all kinds of ways, or to cause chaos (trolls) or to influence a conversation in strategic ways (e.g. foreign disinformation campaigns).
What do you do about people who are so far gone that they think all credible sources are "fake news?"
First, I think as educators it's important for us to think about how to help our students avoid falling into this kind of cynicism about news and information. The belief that all information is somehow tactical—is out to manipulate us in some way, has an ulterior motive, is against us—is something we're all vulnerable to. It's called the "hostile media effect," but it's also profoundly disempowering, and opens people up to some of the worst sources of information online.
Second, it's important to remind people that trustworthy information doesn't actually ask you to trust it. It shows you why you should. Quality journalism, for example, gathers and presents information from sources that are in a position to know the information they're providing, and works to verify (get a second source to confirm) key details and facts—in short, it shows its work.
Random viral memes online make no attempt to do this. Ironically, often the people who are most cynical about mainstream news sources are often willing to lend their credulity to any random claim circulating online—partially because most people determine what to trust based on 1) what feels true in their gut, according to their convictions and 2) whether the person who shared it is someone they trust or feel a kinship with.
There are other things you can do, of course—including analyzing coverage together, discussing what that person thinks is "fake" or problematic, comparing with other sources—but a good starting place is to get people to recognize that credibility is the result of a process designed to gather and present information in as fair and accurate a manner as possible.
Do you have suggestions or advice on the best or most efficient (easiest?) way to verify that the source is accurate and not doctored or misinformation?
Well, mainstream, standards-based news sources almost never publish fake or doctored images and video…especially knowingly. Once in a great while a legit news outlet will make a serious error and present something in a false context, but this is rare and wouldn't make sense for them to do intentionally or systematically, because these errors typically get exposed by people on social media and other news outlets. What they lose in credibility and negative publicity is not nearly worth what they might gain with a powerful image or video.
For sources you don't recognize it's a bit harder, but doing a quick web search for the name of the organization, publication, or website goes a long way. For example, a lot of people don't realize that RT ( Russia Today) is actually Russian state-run propaganda "news"; or the Epoch Times is run by the Chinese religious cult Falun Gong, which has a very specific agenda and openly use the publication to advance it.
How do you convince people that they should look at different sources if they are in love with a single source of information?
I think you have to help them see that any source of information that tells its audience to only listen to it—and denounces all other sources—is engaging in highly manipulative tactics designed to build and maintain rather than inform an audience. Also, comparing coverage is key: How do the biggest stories in that favored source compare with the stories elsewhere? What differences in story selection and the way stories are sourced and presented do they notice? What similarities are there? How much straight news (as opposed to opinion and punditry) does that source produce?
Finally, I find that most people who dismiss quality news outlets such as The Washington Post, PBS NewsHour, or ProPublica never really take the time to look at their coverage. This is generally because they're repeating what they hear from pundits and politicians who weaponize accusations of bias as a strategy to shore up support.
How much misinformation is actually disinformation?
It's hard to know! Disinformation is false information that is produced or spread intentionally or knowingly, usually to achieve a specific goal (whether ideological, political, financial, or just to cause chaos and confusion). But because we can't always know where a piece of misinformation starts, it's hard to know the intent. Certainly coordinated campaigns that push falsehoods and rely on doctored images or false contexts are highly likely to be disinformation.
Do you think there are posts on Facebook that are labeled "false information" that are not false?
I think the vast majority of posts that get labeled as false by Facebook's network of fact-checkers are provably false—and you can click through to the explanation or the full fact-check on the partner's website (e.g. LeadStories.com or Politifact) to see exactly why it was rated false. On rare occasions, something that gets labeled false by one of their fact-checking partners is disputed—but those are typically complicated, nuanced examples with mitigating factors. They tend to hinge on questions such as, how much context is necessary to accurately present something (or how much context can be left out without changing the meaning)? Or should a satirical piece that has gone viral and is causing confusion be labeled or flagged by fact-checkers (considerations of intent vs. impact)? But again, these are the exceptions, and they usually garner coverage by journalists and fact-checkers who look into and explain the debate, so it's pretty easy to pick out the ones that are contentious. These also make great discussion starters with students.
Peter Adams is the News Literacy Project's senior vice president of education.

featured image credit: axel2001/Getty Images