Faltering federal investment in after-school, coupled with the high cost of participation, puts millions of children at risk. Nonprofit partners offer advice to libraries looking to serve their communities.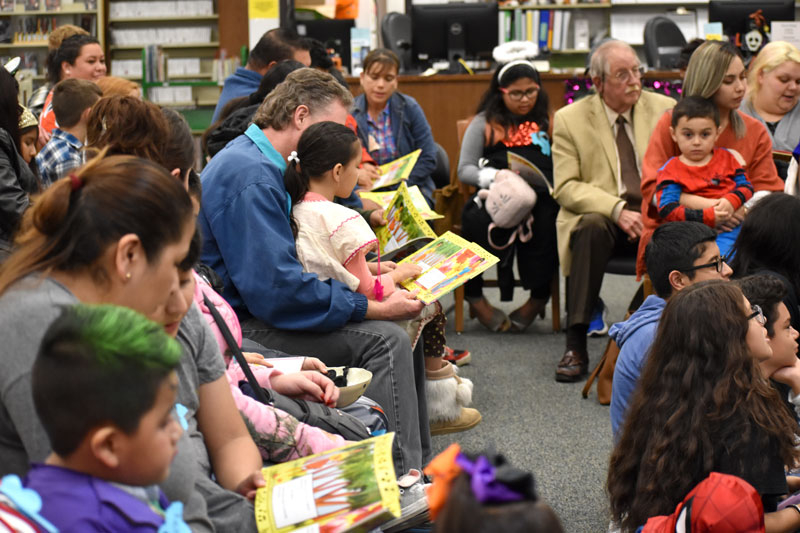 Pre-pandemic, Horn Lake (MS) Public Library hosted a popular family reading program.
Satisfaction with after-school programs has reached an all-time high among parents, yet cost and limited access are keeping many kids from participating. The findings of a ­survey by the Afterschool Alliance also revealed ­serious ­inequities resulting in a huge, unmet demand for after-school, particularly in African American and Latinx communities. So for every Black child in an afterschool program, three more are waiting to get in.
More than nine in ten Black parents (93 percent)—and 94 percent of Latinx parents—report satisfaction with their child's after-school program and believe that such offerings help keep their kids safe and ­promote social and emotional well-being in addition to learning opportunities, especially in STEM.
But faltering federal investment in after-school, coupled with the prohibitive cost of participation, puts millions of children and youth at risk. "The pandemic, which is taking an especially high toll on communities of color, is exacerbating the harm," says Jodi Grant, Afterschool Alliance executive ­director.
As for libraries, "they have been a huge partner, both pre-COVID and during COVID, and are ­essential in after-school," she told me at a press ­briefing for the America After 3PM report.
Indeed, libraries have long participated in out-of-school support. Grant cited San Francisco libraries' role in Community Learning Hubs, which I reported on in August (see "Pods for the People,").
Luciérnagas
As in San Francisco, libraries in Mississippi have partnered with a regional agency, providing vital services to families across the state. Luciérnagas, or Lucie, is a bilingual version of the family reading project administered by the Mississippi Humanities Council (MHC) for the past 20 years. With the goal of encouraging reading and related discussions as a family activity, MHC partners with schools and community organizations, but most often public ­libraries, according to Caroline Gillespie, MHC ­program ­officer, to bring families together for Lucie, a seven-week, ­on-site program.
A standout partner in the effort is Horn Lake ­Public Library, just south of Memphis, TN. "They've done a fantastic job," says Gillespie. "It is the ­epitome of what we want these programs to do," drawing participants of all ages to convene over ­stories and a meal, as well as explore other services the library has to offer.

Read: "Teachers Pay Teachers Needs a Librarian"
That was a year ago. "If we could pivot virtually, we would," she says. "The magic of these programs is coming together weekly and lending a sense of community." There were also technical barriers—many families had limited Wi-Fi. So the program was ­suspended when COVID hit in March 2020.
But with the pandemic, MHC has entered an ­experimental phase. "Our idea of success and failure is totally different," says Gillespie. "We have become less afraid to try new things."
Her advice for libraries: Use this time to find out what is possible. "Take advantage of being online to find organizations and partners that might be a fit," says Gillespie.
Dan Gilbert, senior program manager, Afterschool Alliance, encourages libraries to get past transactional partnerships and finite goals, as in "we have field trips to do or a makerspace." Instead, establish an ongoing dialog with others to nurture partnerships, say, three hours per month to keep touching base on local need.
As soon as it's safe for in-person, Gillespie is ready to distribute books, which have been sitting in ­storage. "We want the storage room empty," she says.