A new customizable toolkit can help youth librarians develop teen programs; Nearpod launches SEL curriculum; Sesame Workshop needs you; College Board starts a new scholarship program, and more.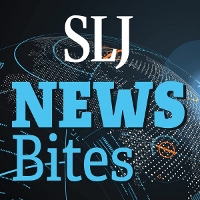 A new customizable toolkit can help youth librarians develop teen programs; Nearpod launches SEL curriculum; Sesame Workshop needs you; College Board starts a new scholarship program; and more in this edition of NewsBites.
---
New Toolkit To Help Develop Teen Library Programs
Researchers at the University of Washington and the University of Maryland launched the ConnectedLib Toolkit, "a research-based professional development toolkit that sup­ports librar­y staff in their efforts to lever­age new media tech­nolo­gies and pro­mote youth's con­nected learn­ing expe­ri­ences in libraries."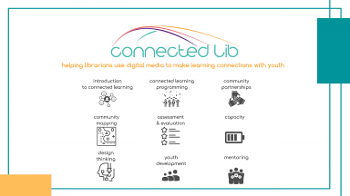 Hosted on GitHub, the toolkit—made possible with funding from the Institute of Museum and Library Services (IMLS) —offers free, customizable, and self-paced modules for youth-serving library professionals to plan, develop, and assess teen programs. The main objective of the toolkit is to create a set of resources that can be readily tailored to the wide variety of settings in which youth library programs are developed and offered.
"Based on the principles of connected learning, the ConnectedLib Toolkit begins with a module introducing the connected learning framework and its relevance to youth library programming," the announcement said. "Right away, users are encouraged to tie the ideas presented in this introductory module to their specific context by creating a simple plan to implement or enhance connected learning in their library's youth services. They are then invited to make modifications to this document as they work through additional modules in the toolkit."
The ConnectedLib Toolkit contains standalone modules on community mapping, connected learning programming, community partnerships, capacity, design thinking, mentoring, youth development, and assessment and evaluation .
---
Nearpod Launches SEL Curriculum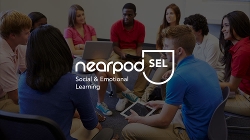 Ed tech company Nearpod has launched a ready-to-run Social and Emotional Learning (SEL) supplemental curriculum to support positive, safe and empowering learning environments. The program features more than 130 ready-to-run lessons, with plans to continue expanding the supplemental library.
"Built from the leading framework by the Collaborative for Academic, Social, and Emotional Learning (CASEL) and developed in partnership with Common Sense Education , the new curriculum is a K-12 solution to facilitate students' SEL competencies, integrate character education, and create meaningful learning experiences for students' lives in and beyond school," the announcement said.
The content covers a wide range of SEL topics, including: SEL Competencies, with lessons that include direct instruction in and practice with self-awareness, self-management, social awareness, relationship skills and responsible decision making; SEL in Digital Life, which helps students apply SEL skills to their online lives; Growth Mindset Practices, which develops skills such as responsible risk-taking, and persistence; Lifelong Learning Strategies, which focuses on goal setting, balancing obligations, time management and critical thinking; and SEL Moments that encourage teachers to incorporate social and emotional learning into their routines with mini-activities that fit into many lesson plans.
---
Sesame Workshop Survey for Youth Librarians
The Joan Ganz Cooney Center at Sesame Workshop has just launched a survey for youth librarians as part of its Families Learning Across Boundaries project. Individuals who work with children ages 3 to 12 in public and school libraries can take the survey through the end of April to help with the project's goal, which is to create a "more comprehensive picture of how children are linking their learning experiences across home, school, and beyond, and the roles that adults play in helping children cultivate and bridge their interests." Knowing the role librarians play in fostering children's interest-driven learning, the center hopes to use this survey to gain stronger insights into the ways they encourage children's interest-driven learning and foster family engagement within their communities.
---
Triangle Interactive Releases Eight New Read-Along Ebooks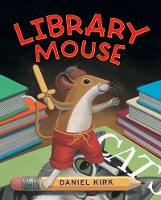 Triangle Interactive LLC announced the release of new co-published two series of read-along ebooks, "Library Mouse" by Daniel Kirk and "Inspector Flytrap" written by Tom Angleberger and illustrated by Cece Bell. Each of the eight books—which are the result of a cooperative publishing partnership between Abrams and Recorded Books—features embedded audio and synchronized word-highlighting.
Customers can place orders for these new read-alongs through ebook providers, including OverDrive, Mackin, Follett, Baker & Taylor, Hoopla, and Bibliotheca. In April, these new titles, along with more than 1,000 Triangle read-along eBooks, are 50 percent off through OverDrive.
---
College Board Starts New Scholarship Program

The College Board has launched a new scholarship program with $5 million in scholarships to award each year, beginning with the class of 2020. The College Board Opportunity Scholarships are open to all students who attend high school in the United States, Puerto Rico, and other U.S. territories. There is no citizenship requirement. Students who attend Department of Defense Education Activity (DoDEA) schools outside of the United States are unable to participate in the program at this time.
The College Board is investing $25 million over five years to the program, with a total of $5 million available to each graduating class. It has awarded 750 students with a total of $600,000 in scholarships so far. Each year, $40,000 scholarships will be available to 25 eligible students.
---
Paterson Prize Awarded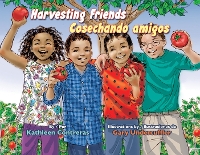 Kathleen Contreras's bilingual picture book, Harvesting Friends/Cosechando amigos, is the winner of the 2019 Paterson Prize for Books for Young People. With illustrations by Gary Undercuffler, this children's book shows that a community garden can grow more than just fruits and vegetables.
Books published in 2018 for children and young adults were eligible for the award, given by the Poetry Center at Passaic County Community College in Paterson, NJ. The center is known for its Distinguished Poets Series, the Allen Ginsberg Poetry Awards, the Paterson Poetry Prize, the Paterson Fiction Prize.
---
Penguin Random House Acquires Little Tiger Group
Penguin Random House purchased Little Tiger Group, the London-based publisher and packager of children's books, from birth to young adults. The acquisition was announced by Markus Dohle, CEO, Penguin Random House, and Monty Bhatia, CEO and cofounder, Little Tiger Group. Terms of the transaction were not disclosed.