Chavarri has illustrated works ranging from a Little Golden Book Biography on Taylor Swift to two 2023 starred picture books with Latinx themes.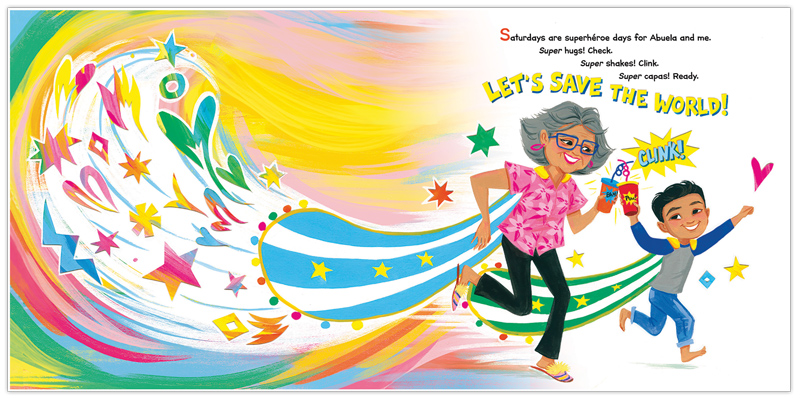 Abuela's Super Capa
Elisa Chavarri's path to picture book illustration was an organic one. "When I was really little, I lived with my grandparents in Peru. My grandfather would take care of me a lot, and he would set me up with comics and a chalkboard while he tinkered away in the garage," says Chavarri. He would also tell her imaginative stories as he worked. It's no wonder she became a book creator.
A story-filled grandparent is the subject of her recent picture book Abuela's Super Capa (HarperCollins), written by Ana Siqueira. Luis and his grandmother play superheroes every Saturday. But when Abuela becomes ill, she can no longer play, and the boy is at a loss. SLJ's starred review calls it "beautiful and full of life" and "an excellent choice for gently discussing the illness of a loved one."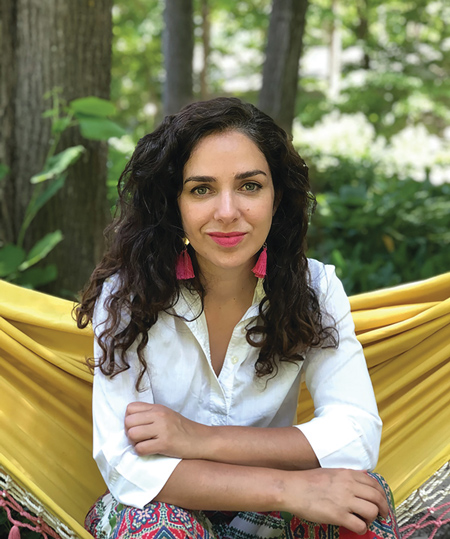 Photo courtesy of HarperCollins
"It tugs at the heartstrings. But it's not a devastating book," says Chavarri, explaining why she chose to take on the project when it was offered to her. "It's a beautiful story with an uplifting, heartwarming ending."
Chavarri's family and Latinx heritage are a through line in many of her works. Her mixed-media illustrations often incorporate vintage patterns from clothing handed down from her grandmother. Her books are notable for their vibrant colors and charming characters. Sharuko: Peruvian Archaeologist Julio C. Tello (Lee & Low), an SLJ Best Book in 2020, focused on the first Indigenous archaeologist in America and a champion for Native Peruvians. Federico and the Wolf (Clarion), which received anSLJ star in 2020, is a Mexican retelling of "Little Red Riding Hood."
Chavarri is excited to have taken on an upcoming title featuring alpacas and another about salsa dancing. She also works on non-Latinx-themed projects, such as a recent Little Golden Book Biography on Taylor Swift and two holiday-themed titles.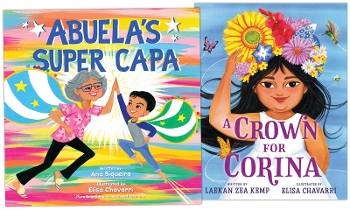 With each book, she mixes up the mediums, alternating digital art, acrylic, collage, and watercolor. And in her creative work outside of picture book illustration, Chavarri doesn't like to stay in one lane either. Projects range from creating a puzzle for a toy company to helping design the sets and costumes for the Joffrey Ballet Company's first family-friendly ballet. She even illustrated a bookmobile for a Lansing, MI, area library.
Chavarri credits librarians for using their creativity to expand the audience for her books. One children's librarian invited her to do a presentation of A Crown for Corina (Little, Brown), another 2023 SLJ starred title about a girl who selects her favorite flowers from Abuela's garden to make her birthday corona at a flower festival.
"I'm so grateful for the outreach of librarians and how they share our stories with the kids," she says. "They know how to get the right books in the hands of those who need them most."
---
Shelley M. Diaz is theSLJ reviews editor.