Twenty-five school libraries have earned $700 grants in the new funding program from Mathematical Sciences Research Institute in partnership with School Library Journal.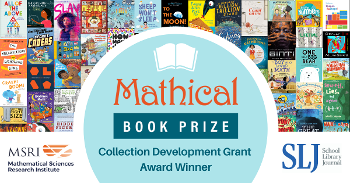 Twenty-five school libraries have been named winners of the Mathical Book Prize Collection Development Awards. Presented by Mathematical Sciences Research Institute (MSRI) in partnership with SLJ, the collection development awards give libraries in K–12 Title I schools grants of $700 to purchase titles from the Mathical Book Prize list.
The winners represent 18 states and were chosen by SLJ from a pool of elementary, middle, and high school applicants from across the country. The school library staff that demonstrated the greatest promise to use the funds to advance the goals of their library and their enthusiasm for encouraging students to explore a love of mathematics in their everyday lives earned the grants. The Collection Development Awards are made possible with funding from the Patrick J. McGovern Foundation.

READ: 2020 Mathical Book Prize Winners Announced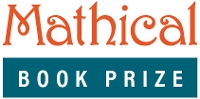 The Mathical Book Prize recognizes outstanding youth trade fiction and nonfiction selected to inspire a love of math in the world around us. Prize-winning books span grades PreK through 12 and feature novels, biographies, chapter books, and picture books and are selected every year by a committee of math teachers, reading teachers, mathematicians, librarians, early childhood experts, and others. With support from the Firedoll Foundation and the Patrick J. McGovern Foundation, the Mathical Book Prize is presented by MSRI in partnership with the National Council of Teachers of English (NCTE) and the National Council of Teachers of Mathematics (NCTM), and in coordination with the Children's Book Council (CBC).
The schools receiving the grants are:
Baywood Elementary School, Los Osos, CA
Claremont STEM Academy, Chicago, IL
Clay Elementary School, Clay, KY
Comstock Elementary School, Kalamazoo, MI
Conrad Fischer School/Library, Elmhurst, IL
Doty Memorial Library, Worcester, VT
Gainesville Middle School, Gainesville, GA
George Westinghouse CTE High School, Brooklyn
Houston Elementary, Austin, TX
Jefferson Davis County High School, Bassfield, MS
Lincoln High School, Tacoma, WA
Martin Luther King Jr. Middle School, Charlotte, NC
Mayflower Elementary School Library, Mayflower, AR
Memorial Middle School/Media Center, Elmwood Park, NJ
Miles Jones Elementary Media Center, Richmond, VA
Northern Middle Library, Accident, MD
Ratcliffe Elementary School Library, Henrico, VA
Robert H. Goddard Middle School 202, Queens, NY
Robert J. Richardson Middle School, Chicago, IL
Saint Marys Area Middle School, Saint Marys, PA
Schuyler Central High School Library, Schuyler, NE
Sully Elementary, Sterling, VA
Tucker High School, Tucker, GA
Washington Elementary School, Wheaton, IL
Winter Hill Community Innovation School, Somerville, MA