Librarians will be key players in executing NCTE's new policy statement on including more nonfiction across subjects K-12.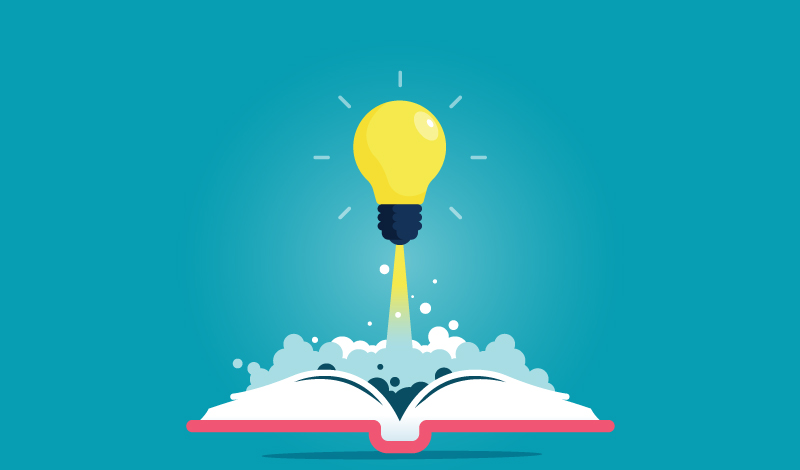 treety/Getty Images

High-quality nonfiction literature belongs in the classroom, says the National Council of Teachers of English (NCTE), and the goal of its new policy statement is to empower teachers and librarians to provide more of these books to children.
"There are many, many reasons to have exceptional nonfiction literature in K-12 classrooms, and yet it is underrepresented in the ELA curricula and in the reading lives of children," said Xenia Hadjioannou, an associate professor of literacy education at Penn State University and one of the lead authors of the statement. NCTE will provide resources and professional learning to teachers as well.
The statement calls nonfiction "a rich and compelling genre that supports students' development as critically, visually, and informationally literate 21st-century thinkers and creators."
Hadjioannou said librarians, teachers, and administrators can use the statement to justify adding more nonfiction in school libraries and curricula. The statement offers multiple suggestions of how nonfiction literature can be used to support children's reading, writing, media literacy, and research practices.
This is important at the elementary level, said Mary Ann Cappiello, professor of language and literacy at Lesley University and the other lead author of the statement, because students aren't just learning to read—they're learning about science, social studies, and other topics.
Librarians' role
For those who have been using nonfiction, the statement confirms what they already know. Tom Bober, elementary school librarian and library coordinator in the Clayton (MO) School District, said it "really gave a wonderful overview for educators to be thinking about the role nonfiction needs to be playing in students' enjoyment of reading and in their learning."
The new policy position makes librarians key players in curating and advocating for nonfiction books, he said.
When Bober started working with nonfiction books in librarianship, the titles were more traditional. Now, the variety of books and the different ways they tell stories appeal to "every reader that I see at my school," he said, adding that this is a "golden era of children's nonfiction writing."
The NCTE statement gives him talking points for educators and ways to promote the books to staff and students. Bober also hopes the increased attention creates a demand for more nonfiction to be published.
Tracy Edwards, fifth grade teacher and elementary literacy strategist at Odyssey Charter Schools in Las Vegas, said she's largely doing what the NCTE recommends. She says she uses more nonfiction than other teachers, "just because I like that real-world connection it gives to kids."
Cappiello said that when she is working with new teachers, "I keep thinking that the next group I have is going to start in this really different place in terms of their own knowledge of nonfiction and the knowledge of the possibilities that can happen in the classroom, and yet that class has never appeared before me."
That's especially a concern in schools with no library or librarian, she said, or with teacher preparation programs that don't offer classes on children's or young adult literature.
Part of the issue is the perception that children's nonfiction is more limited in scope and not creatively written, Cappiello said, noting that the quality of the genre has improved over the past 30 years.
"It's gotten more innovating, more engaging, more exciting, more deeply researched, more contextualized, more diverse," she said. "The genre itself is such an incredible art form as well as a teaching tool."
The point isn't to eliminate fiction in the classroom, though. Fiction is "at the heart of literary instruction," Cappiello said. "It's all about making meaningful learning opportunities and reading fiction and nonfiction and poetry together in the context of text sets and deep explorations of content, of topics, of themes."
Fighting disinformation
Another big impetus for the statement, said Hadjioannou, are the challenges in information literacy, with different information coming at children from different directions. Children need to learn to manage and evaluate that information, she said.
According to the statement, "Nonfiction literature contextualizes primary source evidence, offers multiple perspectives on current and historic events, and shares new scientific discoveries. Contemporary nonfiction addresses historical silences, explores historic and contemporary events rooted in racism, oppression, and violence, and highlights courageous trailblazers and organized groups working toward societal transformation and liberation."
Nonfiction is also important in the fight against disinformation, Edwards said.
"Our kids are getting information from somewhere, and sometimes it's TikTok or YouTube, and we need to start thinking about how we can combat those narratives. I think looking at nonfiction texts in a classroom, talking about valid resources and why this might not be a valid source, are things that we have to start paying a little bit more attention to."
She hopes that schools allow for different perspectives, particularly as book banning campaigns continue. With attempts to silence or push out certain voices, "it's even more of an urgency to keep these voices inside of our schools."
Allison Berryhill, an English and journalism teacher at Atlantic (IA) High School, has always weaved nonfiction titles into her assignments.
"I really like a multi-genre approach to teaching," she said.
Berryhill uses nonfiction titles like Educated by Tara Westover and Hey, Kiddo by Jarrett Krosoczka for class reading and offers others, such as Lighter Than My Shadow by Katie Green, for independent reading.
Berryhill hopes the NCTE statement will "continue to widen the range of texts that we have available for students. This is especially concerning right now when it seems that there are so many political efforts to narrow the scope of what books we have available for students. I'm a firm believer in wide reading for a better understanding of the complexity of the world."