Hand these books to thrill-seeking readers who love the Netflix series of scary stories.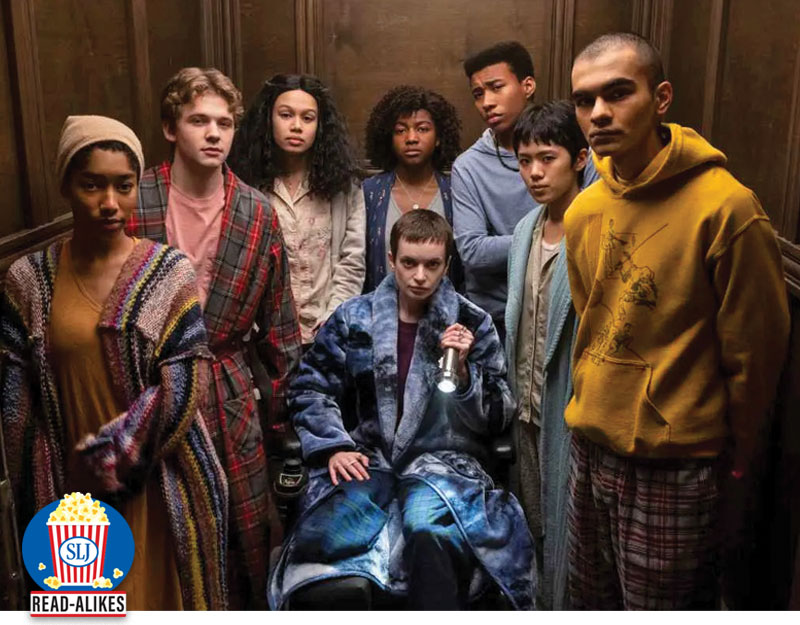 Netflix
The Midnight Club
TV-MA. Netflix.
The producers of The Haunting of Hill House adapted this spooky series from the 1994 Christopher Pike horror novel in which terminally ill teens take turns telling scary stories. A racially diverse cast of teens stars in this show that will draw nostalgic millennials along with fans of Fear Street and Stranger Things.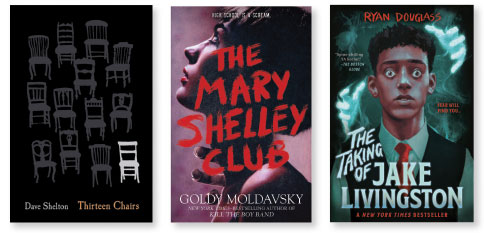 READ-ALIKES
Thirteen Chairs by Dave Shelton. Scholastic. 2015.
Gr 7 Up–When Jack, whose race is not specified, opens a door inside a creepy old house, he takes the thirteenth chair in the circle and joins an evening of storytelling where each tale is more horrifying than the last. Kids who love swapping scary stories will thrill at this horror novel's interconnected tales.
The Mary Shelley Club by Goldy Moldavsky. Holt. 2021.
Gr 9 Up–In this twisty thriller, Latinx Rachel is invited to join a secret horror fan club, but as she proceeds through the Fear Tests each member is challenged to undertake, she realizes that the club might be more sinister than she thought. This fast-paced novel will keep horror movie fans on the edge of their seats.
The Taking of Jake Livingston by Ryan Douglass. Putnam. 2021.
Gr 9 Up–Haunted by the ghosts he sees every day, Black teen Jake must fight to keep the ghost of a white school shooter from taking over his body to commit more violence. This riveting supernatural story combines social commentary with creepy horror. A compelling ghost story.
---
Abby Johnson is the collection development leader at the Floyd County Library in New Albany, IN.