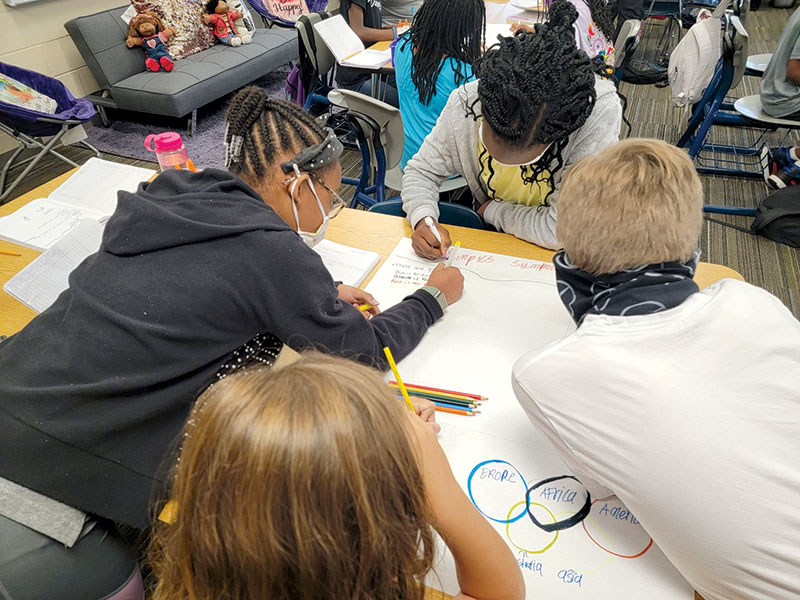 Students participate in Tuscaloosa City (AL) Schools'summer learning program.
Photos of Students courtesy of Tuscaloosa City Schools
Nearly $190 billion is pouring into public school districts across the nation over the next few years to address everything from learning loss to air quality to mental health needs of students as a result of the COVID-19 pandemic. The strain on the nation's school systems, educators, and children reached unprecedented levels as districts shut down and instituted virtual learning, though some eventually reopened to jump-start in-person classes.
The grants are being distributed in three phases as part of multibillion-dollar COVID relief packages approved by Congress. In March 2020, the ­Coronavirus Aid Relief, and Economic Security (CARES) Act allocated $13.2 billion to the Elementary and Secondary School Emergency Relief (ESSER) Fund. In December 2020, Congress approved the Coronavirus ­Response and Relief Supplemental ­Appropriations Act, which set aside $54.3 billion for the ­ESSER II Fund. And this March, President Joe Biden signed the American Rescue Plan (ARP). In the most substantial allocation to date, $122 billion will be funneled to the ARP ESSER Fund. The grants have staggered expiration dates, with a September 2024 deadline to spend the final round of dollars, according to the Department of Education.
The amounts are calculated based on a state's share of Title I funding, which is tied to the number of students in high-poverty areas in each state. ­Districts that don't participate in the Title I program receive no funds.
Katrina McCombs
"The intentional design of the funding streams with a lens to equity is so critical in districts like Camden," says Katrina McCombs, the Camden City (NJ) School District superintendent.
The 6,000-student pre-K–12th grade district, which is currently under state intervention, received $115 million for the first two phases—$76.7 million and $38.3 ­million—and is waiting for its third ­allocation. McCombs says the district was making steady incremental gains before the pandemic—graduation rates had gone up 20 points, and the dropout rate had been cut in half—so the funds will be directed to keep progress on track as best as possible and "close this new layered achievement gap."
SLJ contacted more than a dozen districts across the country to find out how they planned to use the federal funds, which will s­upplement each district's regular operating budget. ­Officials from the ­Camden City Public Schools, ­Tuscaloosa City (AL) Schools, and ­Garrett County ­Public Schools in ­Oakland, MD, weighed in on their plans.
Ensuring safe buildings
Across the country, districts grappled with how to safely return students to aging buildings and protect them from airborne virus transmission. Many scrambled to update ventilation systems and purchase air purifiers, temperature screeners, and disinfecting supplies.
McCombs says a chunk of Camden's grant will be allocated to HVAC repairs due to years of deferred maintenance in pre-pandemic times. This financial investment will help keep the air quality healthy and provide an environment that's conducive to learning, she says.
Meanwhile, McCombs says officials are doing their best "to consolidate and put students in the best buildings that we have to offer in the district."
Officials in Garrett County also prioritized infrastructure and maintenance repairs with a portion of their nearly $1 ­million ESSER I funding. Overall, the district is expected to receive $13.8 million for all three rounds—approximately one-quarter of the district's typical operating budget of $54 million. And while physical upgrades to the buildings were critical, chief academic officer Nicole Miller says the district hired more nurses to staff every building, calling it crucial to have a health professional in each of the district's 12 schools. Disinfectant, hand sanitizer, and gloves were purchased, and the district also put some of the funds toward fit testing for masks.
Prior to the pandemic, Tuscaloosa City Schools had completed a $170 million construction plan that either renovated or replaced every one of the 21 schools in the district. As part of those plans, every school has new HVAC systems that are energy efficient and safe, says superintendent Mike Daria. If any problems arise with the HVAC or air purification systems, a portion of the district's total anticipated $39.5 million in grant ­funding will be allocated to ­address it.



Providing technology for all
When schools shut down in March 2020, some districts quickly pivoted to virtual learning; others took months to connect students and teachers.
"There were a lot of paper packets," says Miller of the early days of the pandemic in her district. "Parents were picking up packets, we were delivering packets to homes, providing support via Google to the best that we could."
Miller says students at a few schools had already been issued laptops, but that wasn't the norm for the district, so the bulk of ­Garrett County's $1 million COVID relief grant for ESSER I was used to purchase devices and train teachers on the various platforms to deliver instruction. They also purchased hotspots for students ­because connectivity is an ­issue in their western ­Maryland location. ESSER II funding, which is $3.9 million, will also be used to replace ­devices, she says.
Tuscaloosa, meanwhile, immediately instituted virtual learning within a week of the shutdown, Daria says. Teachers were using Google Meet and the district's learning programs at the time to hold classes in real time for all of its 11,000 students.
"We already had a well-established digital transformation plan where we had digital technology specialists already on staff," says Daria. "We had 1:1 in grades 6–10 and our plan was to go 1:1 in the elementary and high schools. When the funds came in, we were able to accelerate purchasing the rest of the ­Chromebooks so all our students were 1:1."
Tuscaloosa Public Schools also provided Wi-Fi for every student who did not have access, he says. The $12.5 ­million in ESSER II funds will also ­allow the district's technology ­specialists to continue supporting teacher needs, as well as fund a uniform ­learning management system.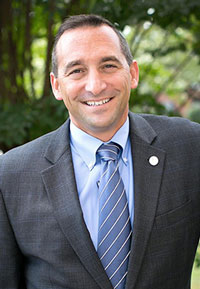 Mike Daria
Combating the COVID slide
The federal government added a stipulation to the ARP grants: At least 20 percent of funds must directly address learning loss.
Camden expanded summer learning opportunities with a more substantial program to students in all grades. It's a multitiered approach that McCombs says is designed to keep students on track and lessen the erosion of gains the district has made in recent years.
The Summer Boost for K–8 had an intense academic focus combined with enrichment activities such as dance, art, cooking, and gym. The district even continued its partnership with Kean University to host read-alouds for school children who ­received high-quality, ­inclusive books to build their home libraries. Meanwhile, rising freshmen in high school could take advantage of the four-week Summer Bridge program, which helps ease students into ­secondary school.
Camden's 11th and 12th graders could catch up on three or four courses, ­respectively, to help keep them on track for graduation. The grant money will pay for instructors and for supplies related to the enrichment classes.
But Camden's focus on learning loss isn't limited to its summer programs. McCombs says the grants will enable the district to implement a coteaching model in each of its K–3 classrooms, with plans to level up to fifth grade if they can secure enough teachers. The idea is to have two certified teachers in order to provide more differentiated instruction at the same time. It's a proven model that's happening elsewhere in the city at ­charter and renaissance schools, she says.
"Two teachers working together, thought-partnering, collaborating, building lesson plan, collaboratively. They will be able to put their educational expertise and knowledge together to ­really push our students forward," she says. "Some of our students benefited from virtual instruction because that was the modality that fit their learning style best. So there are some students who will be able to be pushed to their highest, because they will have a teacher who is dedicated to them, too."
There will also be tutors for students in grades 6–12, she says.
Garrett County has not historically run a summer program, so the prospect of being able to fund one—even if for a short time—was exciting for Miller.
The 3,500-student ­district struggled to staff the ­summer program, but ­ultimately offered a spot to any student who wanted to attend a two-week ­pre-K–8 program. In ­addition to math and ELA, there were hands-on ­science, fine arts, movement, ­nature, swimming, and other lessons. The district also hosted a two-week credit ­recovery component for high schoolers in June. pre-K students will have access to a ­one-week transition camp in August.
"There will be a gap," says Miller. "The additional instructional time above and beyond the school year is the way that we are going to close gaps quicker."
During the school year, Miller is ­focusing on providing literacy and math coaches to help address those gaps. There will also be a boost to the ­English language learner (ELL) program.
A similar effort is underway in ­Tuscaloosa, where the district hired several ELL teachers so they can start a bilingual education program.
"This [money] is allowing us to put resources where we've not been able to put resources," says Daria.
This summer, Tuscaloosa ramped up its usual summer program. Approximately 3,000 students attended a five-week program, and the district plans to reserve some of the grant for the next few summers as well. The program is open to all.
"Pre-pandemic, summer learning was core to our progress. But the problem is that it was eating away at our general fund," says Daria. "The Recovery Act allowed us to keep going with summer and scale up. It [meant] more personnel. We've contracted with the Boys & Girls Club to help with the summer engagement component.
"It is not just summer school. It's a time for learning and a high engagement time. Our premise is that every one of our students needs to be in some learning experience during the summer."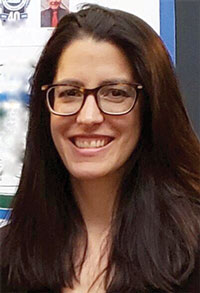 Nicole Miller
Creating exemplary libraries
For Daria, extra funding may allow the district to build upon its goal to ­create "exemplary libraries." He wants to dedicate money for library collections in the ARP ESSER needs assessment.
"We are still in discovery mode to see if we can put it in there," he says. "We can potentially use some of those funds to close our gaps in the libraries to make sure all our libraries are exemplary libraries. Our goal has been and continues to be that every library is exemplary and remains exemplary with current collections, relevant collections, and high-interest collections, so we can ­increase circulation and increase ­reading for pleasure."
Every school in Tuscaloosa has a ­certified full-time librarian or two.
"We're fortunate here that we don't have to fight that fight," Daria says.
That battle was lost years ago in Camden, says McCombs. About a decade ago, school libraries and ­librarians were eliminated. While the school superintendent knows the value of libraries, she says it would be fiscally ­irresponsible to dedicate grant money to a new and costly initiative, not knowing whether she could sustain it.
"Libraries are powerful, libraries promote and foster a love for reading in ways that I know I have been impacted by positively as a girl of color growing up in Camden," she says. "But I have to be sure that we do not fall off of a fiscal cliff afterwards."
In the meantime, she'll continue to partner with organizations that provide free books to students, build the classroom ­libraries, and invest in ­media center resources.
Garrett County has media assistants at its ­elementary schools and media specialists at its secondary schools. There are no plans to use the COVID relief funds to invest in those programs.
Meeting social-emotional needs
Garrett County is using some of its funds to increase the number of social workers on staff, says Miller. Tuscaloosa is also adding five more social workers and two behavior specialists.
"We know that our students are ­going to need that focused planning for social-emotional support, ­intervention, and resources to be brought into the schools through our counselors," says McCombs, who will now ensure there is a guidance counselor in every school for—at least—the life of the grant.
"It's my hope that there will be continuous examination of the data, looking at how far we've come, how the resources have helped and then maybe in the future there may be some ­follow-up opportunities [for funding] just to keep that sustainable progress moving forward for this cohort of young people who had to experience a ­pandemic," she says.
"It's going to be ­different, and it'll take time."
---
Christina Joseph is an editor, writer, and content strategist.