Explore the latest resources for education's hottest topics: banned books and artificial intelligence.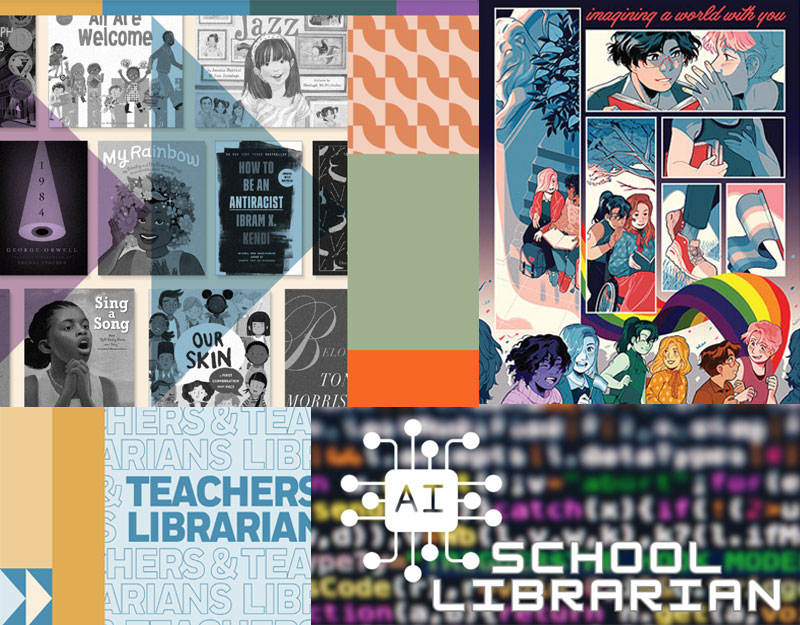 Censorship attempts and artificial intelligence (AI) are bound to dominate conversations and workloads for educators this academic year. With that in mind, various new resources are available to help fight book banning and figure out the best way to manage AI.
Penguin Random House launches banned book resources
Penguin Random House has launched a new resource in the fight against book banning. Banned Books Resource Site features customized resources for anyone interested in the fight against book banning—from librarians and teachers to authors, illustrators, booksellers, parents and students. It shares information on how to get educated and involved in the situation. The site also has a rotating selection of banned books, based on those being removed and restricted across the country.
Each resource page has an introduction from a free expression advocate. The teachers and librarians page features an introduction from Becky Calzada, district library coordinator in Leander, TX, and co-founding member of #FReadom Fighters.

Free kit from CBC
The Children's Book Council has put together a free kit for librarians, teachers, and booksellers in support of the right to free speech and against censorship and book bans.
The kit includes:
• A Keep Bans Off Our Books sticker
• A #FREADOM coloring page
• The "Pride Love & Acceptance" poster, created by Chan Chau in partnership with SLJ (originally made available in fall 2022)
• A page from Banned Books for Kids by Pat Scales with ALA
• A letter from Raj Haldar and Sourcebooks about Haldar's upcoming title, This Book Is Banned
School librarian AI substack
New Jersey school librarian Elissa Malespina started an AI for School Librarians substack newsletter about the intersection of school libraries, education, and the most-talked-about tech of the moment—artificial intelligence.
Early posts include how to create an AI policy for the school and classroom, AI and academic integrity, and information on a free Google AI course.
AI guidance from NCTE
NCTE has lesson plans, webinars, and educator insights on digital literacy instruction, including multiple posts on AI.
Among the topics explored that could help librarians inform and spark collaboration with ELA teachers: using ChatGPT to get started with the writing process, test-driving ChatGPT on a personal narrative and text analysis essay, and how to keep students writing in the age of AI.