These elementary and middle-grade books channel the heart and humor of the new series based on Cece Bell's autobiographical Newbery Honor graphic novel.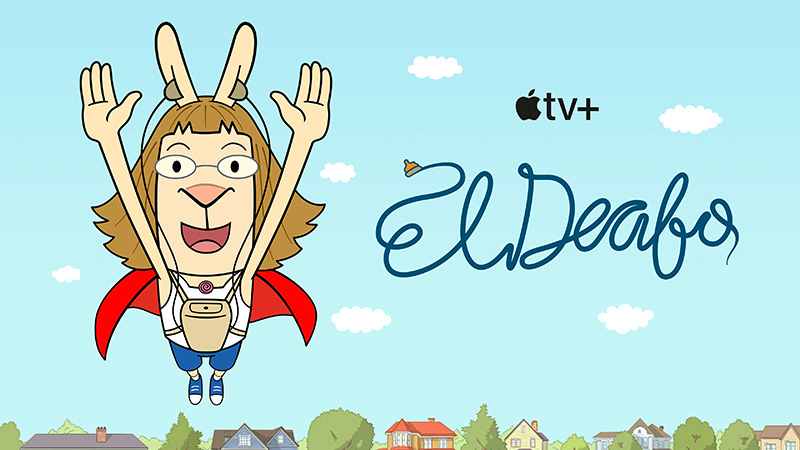 Apple TV+. Available January 7. TV-Y.
This animated adaptation of the Newbery Honor–winning graphic novel El Deafo stars newcomer Lexi Finigan, who is deaf, as the voice for Cece, a young deaf rabbit discovering her own superpowers and figuring out where she fits in.

READ-ALIKES
Can Bears Ski? by Raymond Antrobus. Candlewick. 2020.
PrS-Gr 2–Little Bear is not ignoring friends when they try to talk to him, he just can't hear what they're saying in this thoughtful picture book by a deaf poet and educator. Young viewers of the show looking for more stories of deaf children may enjoy this sweet title.
Party Problems (Emma Every Day) by C.L. Reid. Picture Window. 2020.
Gr 1-3–In this series starter white eight-year-old Emma, who is deaf, gets ready for her best friend's birthday party, all the while worrying about whether she'll be able to understand the kids at the event. Viewers who identify with spunky Cece and are interested in #ownvoices stories of deaf children should check out this series.
Wink by Rob Harrell. Dial. 2020.
Gr 3-6–White middle schooler Ross Maloy deals with a rare form of eye cancer while navigating friends, bullies, and the pity of grown-ups in this moving, quirky novel. Like Cece, Ross channels his emotions into a superhero figure via comics that appear within the book. Viewers who enjoy Cece's humor and strength will be drawn to Ross's middle school adventures.
Smile by Raina Telgemeier. Scholastic. 2010.
Gr 3-8–In this full-color graphic novel memoir based on author Telgemeier's middle school years, white sixth grader Raina goes through a series of traumatic dental surgeries while dealing with the ups and downs of middle school. Viewers who enjoy humorous, heartfelt graphic novel memoirs about feeling different will enjoy this popular book.