Hand these novels to young horse lovers and fans of the new streaming movie, a contemporary spin on Anna Sewell's 1877 novel starring Kate Winslet as the titular narrator.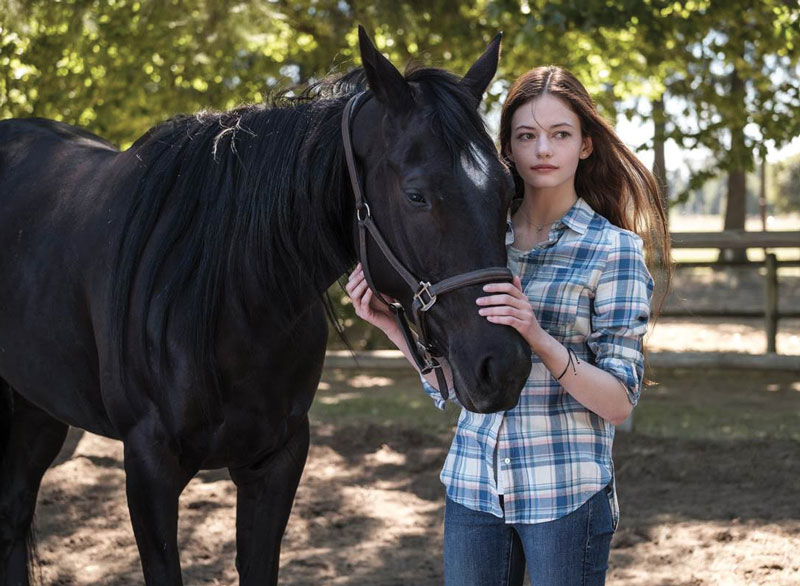 Black Beauty
Disney+ | November
This contemporary spin on the classic 1877 novel by Anna Sewell stars Kate Winslet as the titular narrator, a wild mustang who forms a bond with a white 17-year-old girl. Horse fans are likely to be enthralled. Drops November 27.

READ-ALIKES
Misty of Chincoteague. Marguerite Henry. Aladdin. 1947.
Gr 4-8–Fans of Black Beauty looking for another classic horse story may enjoy this Newbery Honor–winning 1947 novel about white siblings hoping to own a wild pony and her colt descended from ponies who survived a Spanish shipwreck on Chincoteague Island generations ago.
Paint the Wind. Pam Muñoz Ryan. Scholastic. 2007.
Gr 4-8–In this contemporary story, 11-year-old Maya, a white orphan, moves to her mother's family ranch in Wyoming and bonds with a wild horse after the sudden death of her grandmother. Hand this to horse lovers who enjoy the emotional connection between child and horse and the family drama of Black Beauty.
War Horse. Michael Morpurgo. Scholastic. 2007.
Gr 4-6–This historical novel, set in England during World War I, is narrated by Joey, a horse who recounts his experiences growing up on a farm and serving in the cavalry during the Great War. Readers interested in a horse's perspective will be drawn to this story, which Steven Spielberg made into a movie in 2011.
The Whole Sky. Heather Henson. Atheneum. 2017.
Gr 4-8–In contemporary Kentucky, 12-year-old white horse whisperer Sky mourns the recent loss of her mother as she tries to figure out why the mares on her family's horse farm are falling ill and giving birth to stillborn foals. With a touch of magical realism, this book showcases a strong bond between humans and horses.
---
Abby Johnson is the collection development leader at the Floyd County (IN) Library.