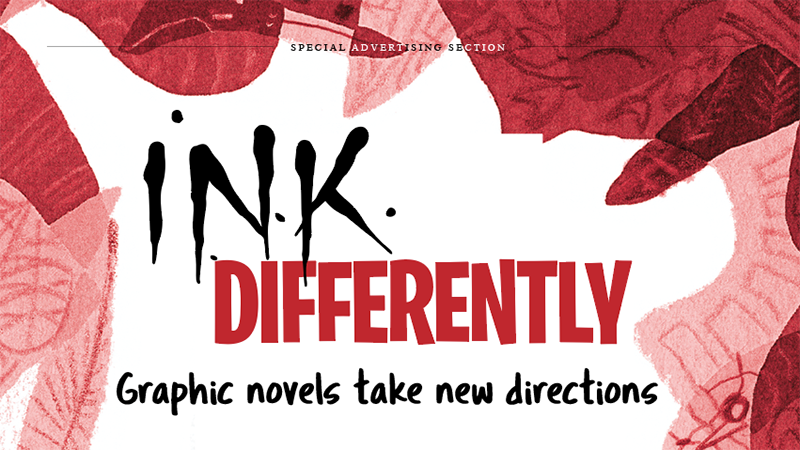 Today's graphic novels don't fit neatly into a single category. They're an eclectic mix of stories and nonfiction, from the light-hearted to the serious and from wildly fantastical scenarios to topics firmly grounded in the real world. Once looked down upon as "just comics," graphic novels have evolved into a respected and dynamic platform for every genre in print.
The graphic novels coming out this year for children and teens take this art form in new directions. Readers will find message-laden stories about feeling out of place in a new school or community, to empowering tales where kids are the heroes of their own lives, to comical titles whose goal is simply to entertain. There are even nonfiction graphic novels covering topics such as medical breakthroughs and historical events.
"What's most exciting to me is the plurality of genres within this category," says Greg Hunter, editorial director for Lerner Publishing Group's new Graphic Universe imprint. "Readers can find a broad range of sensibilities, tones, styles, and aesthetics."
If there's a commonality to be found in these stories, it's the existence of compelling, multidimensional characters who are finding their identity and learning how to cope within a complex environment—conflicts that resonate especially with young readers.
Here are some of the notable new graphic novels for children and teens this year.

Yen Press
Yen Press is an American publisher of manga and graphic novels. Its JY imprint (short for Junior Yen) focuses on publishing middle grade graphic novels. JY launched in 2017 following the huge success of Svetlana Chmakova's Awkward, the first title in the "Berrybrook Middle School" series.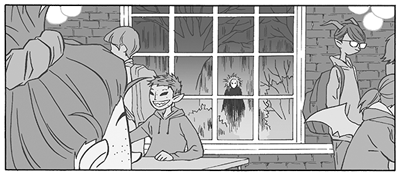 In addition to translated works and recurring series titles, JY publishes at least one marquee title per year. In 2020, that title was Chmakova's The Weirn Books, Vol. 1: Be Wary of the Silent Woods, June 2020, ISBN 9781975311216. Chmakova introduced the concept of weirns—a specific type of witch—in "Nightschool," her first graphic novel series for Yen Press. "Nightschool" was aimed at young adults; "The Weirn Books" is a middle school take on the world she created in the first series.
Be Wary of the Silent Woods focuses on two girls who are being bullied by a former friend. This multigenerational mystery story "is reminiscent of the 'Goosebumps' series of supernatural fiction for younger audiences," says Mark de Vera, sales and marketing director.
Last year's featured title from JY was Kyle's Little Sister by BonHyung Jeong, June 2021, ISBN 9781975316549. For her entire life, Grace has lived in the shadow of her older brother Kyle, who excels at everything he tries. Grace had a brief respite from this dynamic when Kyle moved on to middle school. But when Grace enters middle school, she's back to playing second fiddle—and she must learn how to forge her own identity. "This book has very vibrant artwork, and the characters feel very real," de Vera notes.
In the "Berrybrook Middle School" series, each volume focuses on a different character from the ensemble that Chmakova has created. The fifth book in the series, Enemies, ISBN 9781975312794, will be published in September 2022. It's told from the point of view of Felicity, who's fiery and ambitious but who tends not to finish what she starts. When she decides to compete in a pitch contest for a Shark Tank–inspired TV show called Piranha Pit, she commits to seeing her project through this time...but at what cost?

The Berrybrook novels "deal with serious issues," de Vera says, "but they do so in an entertaining way. At the end of the day, these are very fun reads."

Skybound Comet
Skybound Entertainment is a multiplatform company cofounded in 2010 by Robert Kirkman, creator of The Walking Dead. The company's goal is to give creators a larger platform so they can move beyond projects for hire, says Sean Mackiewicz, senior vice president and editor-in-chief.
Skybound publishes about a dozen comic series per month. A brand-new imprint, called Skybound Comet, is launching in June 2022 and will publish graphic novels targeting middle grade and young adult readers. In its first year, Skybound Comet will publish three new titles, all of which are original content.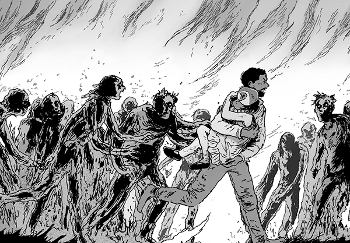 Clementine: Book 1 by Tillie Walden, June 2022, ISBN 9781534321281, is the first book in a coming-of-age trilogy for young adults that focuses on Clementine, a character from The Walking Dead video game. She's a teenager hoping to put the trauma of her past behind her as she embarks upon a postapocalyptic future with a group of other teens in an abandoned ski resort in Vermont.
"For the people who have survived to this point, the zombies—although still an ever-present danger—are less of a threat than the other humans as they look to chart a new world together," Mackiewicz says.
Everyday Hero: Machine Boy by Tri Vuong and Irma Kniivila, September 2022, ISBN 9781534321304, is a story for children ages 9–12 about a machine boy who falls to Earth. As he learns what it means to be human, he struggles to override his own programming and become a hero.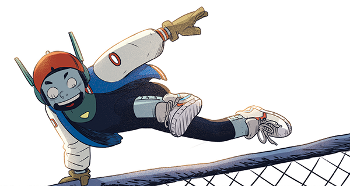 "Machine Boy finds wonder and joy in simply living life, from going to a concert to attending school," Mackiewicz observes. "This is an incredibly special book to us. It's like an emotional Pixar movie."
Vuong is also the writer and artist behind a new comic book series debuting later this year, called "LEGO Ninjago Garmadon." The series explores what the iconic villain Garmadon has been up to since he disappeared after season 10 of the Ninjago animated TV series.
Sea Serpent's Heir, Book One: Pirate's Daughter by Mairghread Scott and Pablo Tunica, October 2022, ISBN 9781534321298, is the first volume in a graphic novel trilogy about a young woman named Aella who dreams of a better life beyond the small fishing village where she has grown up. When she discovers that most of her life has been a lie—that her mother is one of the most dangerous magicians in the world, and her aunts are powerful assassins—how will she respond to this startling revelation?
"Many stories for teens are about accepting the responsibility that comes with great power," Mackiewicz notes. "This story is the opposite. If you're chosen to destroy, what would you do to avoid that fate?"

Andrews McMeel Publishing
Andrews McMeel Publishing is part of Andrews McMeel Universal, a media company founded in 1970. It produces calendars, syndicated comic strip collections, graphic novels, and illustrated middle grade fiction. Some of its best-known content includes The Far Side and Calvin and Hobbes comics.
The company's goal is to produce content that can engage reluctant readers ages 7–12. "We've seen reluctant readers turn into avid readers firsthand," says editor Lucas Wetzel, "and graphic novels are a key catalyst in this turnaround."

A growing number of graphic novels for middle grade readers tackle serious subjects, and that's true of A Tale as Tall as Jacob: Misadventures with My Brother by Samantha Edwards, December 2021, ISBN 9781524865047. The author is a school librarian herself, and she has chosen the graphic novel format to tell a very personal story of growing up with a brother who has ADHD. Jacob is very large for his age, and he has trouble controlling his impulses. The book explores how Jacob and his family learn to adapt to these challenges.
Beware of Low-Flying Corn Muffins by Lincoln Peirce, March 2022, ISBN 9781524871574, is Volume 26 of the best-selling "Big Nate" series of comics, which is coming to Nickelodeon as an animated TV series in February. Another popular Andrews McMeel series of comics, "Phoebe and Her Unicorn," will feature a new volume in April 2022. Unicorn Selfies by Dana Simpson, ISBN 9781524871581, is the 15th book in this series following the adventures of 10-year-old Phoebe and her unicorn friend Marigold Heavenly Nostrils.
In April 2020, talented author/artist Steenz took over the writing of the syndicated Andrews McMeel comic strip Heart of the City, which follows a middle schooler named Heart Lamar who's obsessed with becoming an actor. Heart Takes the Stage, May 2022, ISBN 9781524871598, is the first collection of Heart comics in book format from Steenz, who has added a lot of diversity to the comic strip.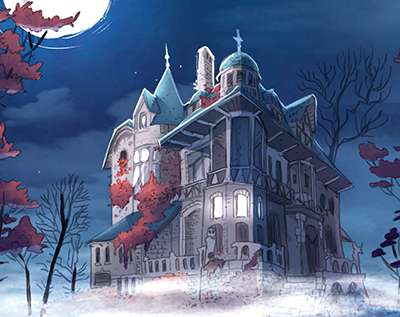 Sorceline by Sylvia Douyé, illustrated by Paola Antista, May 2022, ISBN 9781524871314, is Book 1 of a new graphic novel series that Andrews McMeel has acquired from France. It features a gifted young cryptozoologist-in-training (someone who studies magical creatures) who must learn how to control a series of powerful beasts—including her own inner demons.
"The Enola Holmes Mysteries," a series of detective novels by Nancy Springer featuring the smart and fiercely independent 14-year-old sister of Sherlock Holmes, is being adapted in graphic novel format by Andrews McMeel. Enola Holmes: The Graphic Novels by Serena Blasco, May 2022, ISBN 9781524871321, features three separate Enola Holmes stories. A second volume of three stories is planned for the fall. At the end of each mystery, readers get a glimpse into Enola's secret notebook pages, where they can decode cryptic messages and try their hand at solving the mysteries for themselves.

Reycraft Books
Reycraft Books launched in 2019 with a mission to create books of interest for all children, from early readers through the middle grades. The company publishes original and licensed works from diverse authors and illustrators who have unique stories to tell.

Reycraft publishes 24 titles per season in a variety of genres. The company's most recent graphic novel is Carlos Gomez Freestyles...Heavy on the Style by Chuck Gonzales, September 2021, ISBN 9781478874126. Aimed at children ages 8–12 and loosely based on the author's own childhood, the book focuses on a boy who's searching for his identity as a member of the only Mexican American family in his Midwestern town.
Many young readers will relate to Carlos's struggles: He feels different not only because of his ethnicity, but also his lisp and the fact that he doesn't fit into traditional gender norms. "It's a hilarious book, but it deals with some really serious topics," says associate publisher Wiley Blevins. Fortunately, Carlos has a loving family who supports him, and this gives the story a lot of heart.
A hybrid series that contains graphic novel elements is the "Soraya" series. Soraya is a fourth grade girl who has trouble making friends but who has a knack for connecting with magical creatures that she discovers on class trips. The latest book in the series is Soraya and the Yeti by Salima Alikhan, illustrated by Jennifer Naalchigar and Atieh Sohrabi, Fall 2022, ISBN 9781478868156.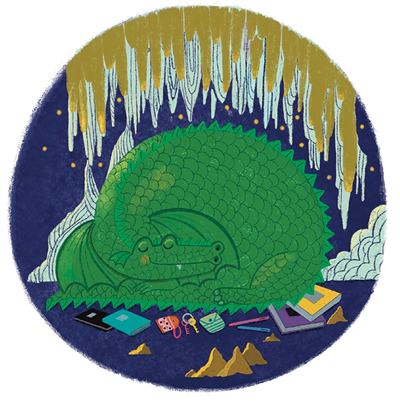 Soraya is obsessed with the comic stories of an Iranian author and illustrator, and each book in the series ends with an eight-page insert that depicts Soraya's version of the events in comic form, as if drawn by her. "We think this comic element makes these books special," Blevins says. "You get a sense of how Soraya sees her own world."
Another hybrid series with strong graphic elements is the "Powwow Mystery Series." In these books for elementary students from prolific Native American author Joseph Bruchac, siblings Jamie and Marie Longbow travel to powwows with their grandparents—and end up solving mysteries in the process.
The final book in this three-book series is The Powwow Treasure, illustrated by Dale DeForest, April 2021, ISBN 9781478868705. Jamie and Marie are at another powwow when a man dressed in full regalia approaches them with a treasure map and asks them to solve a mystery. Jamie and Marie follow the clues hoping to find treasure, but what they find out in the end is more surprising than the treasure itself.
Reycraft has also contracted with award-winning children's author Steve Metzger to develop a new graphic novel series called "The Bumble Brothers." Aimed at first and second graders, the series features the goofy escapades of two brothers from a biracial family. The first book, The Bumble Brothers: Crazy for Comics, illustrated by Brian Schatell, ISBN 9781478875833, comes out in September 2022.

Holiday House / Pixel+Ink
Founded in 1935, children's book publisher Holiday House produces up to 170 new titles per year, from board books through young adult novels. Holiday House is well-known for its I Like to Read® books—picture books that are just right for emergent readers—and I Like to Read® Comics, which are short graphic novel versions. "Comics are a fantastic way to help kids learn to read, with visual cues embedded in the artwork," says editor-in chief Mary Cash.

Holiday House has two I Like to Read® Comics scheduled for release in June 2022. Both books are ideal for instilling social-emotional learning lessons for young readers.
The Big Tree by Laura Knetzger, ISBN 9780823444458, is a story about loss, friendship, and the power of kindness. When a pair of kitten siblings lose their tree house because the tree is diseased, their friend Max forms a plan to cheer them up. Hoggy Went a-Courtin' by Ethan Long, ISBN 9780823451487, is a play on the word courting, as the action takes place on a basketball court. Hoggy is clearly the best player, but he learns not to showboat or hog the ball when he gets his comeuppance from his little sister.
Holiday House imprint Margaret Ferguson Books publishes 10 to 12 titles per year, including middle grade graphic novels. Its latest is Little Monarchs by Eisner Award–winning cartoonist Jonathan Case, April 2022, ISBN 9780823442607.
The story takes place in a dystopian future, in which a sun shift has wiped out nearly all mammal life on Earth. Ten-year-old Elvie and her caregiver Flora, a biologist, are the only two humans who can survive in daylight because of Flora's incredible discovery—an antidote to sun sickness using the scales from monarch butterfly wings. Elvie and Flora follow monarchs as they migrate, and readers can trace their journey panel-by-panel with real map coordinates and compass headings.
Holiday House was purchased by equity investment firm Trustbridge Partners in 2016, and a sister company called Pixel+Ink was formed. Pixel+Ink creates series books for children ages 3–13 that can also be developed as video games, movies, or TV shows.
Pixel+Ink will publish three graphic novels in 2022, all of which are continuations of existing series. Dolphin Girl 2: Eye of the Baloney Storm by Zach Smith, January 2022, ISBN 9781645950196, is drawn in a wacky, Saturday-morning-cartoon style. This series for children ages 8–12 follows the adventures of young superhero Dolphin Girl and her father as they battle their archnemesis, the evil Sea Cow.
Black Sand Beach #3: Have You Seen the Darkness? by Richard Fairgray, May 2022, ISBN 9781645950912, is a scary but funny series for children ages 8–12 about a group of kids who stay at a beach house for the summer in a town filled with terrifying monsters. Cardboardia 2 by Richard Fairgray and Lucy Campagnolo, October 2022, ISBN 9781645950417, is a fantasy for children ages 8–10 about a group of friends transported to a parallel universe made entirely of cardboard and paper.

IDW Publishing
IDW publishes comic books, comic strip collections, and graphic novels for middle grade readers. "Graphic novels are an increasingly important part of our portfolio," says publisher Nachie Marsham. A common theme running through these books is the importance of relationships in helping young people face challenges and shoulder new responsibilities as they navigate an increasingly scary world.
Star Wars: The High Republic Adventures, Vol. 2 by Daniel José Older, art by Harvey Tolibao, February 2022, ISBN 9781684058792, is part of a broader storytelling initiative exploring a bygone era of the Galactic Republic, set well before the "Star Wars" movies. In this book, young Jedi Padawans Farzala and Qort join a secret mission to negotiate a peace treaty with the Hutt crime family—but it doesn't go quite as planned.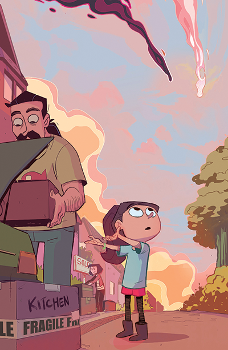 In Red Panda & Moon Bear (Book 2): The Curse of the Evil Eye by Jarod Roselló, March 2022, ISBN 9781603095013, a Cuban American brother and sister adopt alter egos as they fight monsters from alternate dimensions. "This vibrant and imaginative story whipsaws between fantastical adventures and real-world challenges, like feeling sad because your parents are splitting up," Marsham says. "It strikes a nice balance in being sweet, honest, and relatable—while also completely ridiculous!"
A story that many kids will relate to is The Girl and the Glim, written and illustrated by India Swift, color by Michael Doig, June 2022, ISBN 9781684057412. It's an original graphic novel about being the new kid in school and getting picked on by bullies. Amid these very real anxieties, main character Bridgette also discovers a monster in the woods—a "literal manifestation of her fears," Marsham observes. With the help of this "Glim," can Bridgette overcome her fears and learn how to make new friends?

DC Comics
A giant in the comics world, DC is finding success with middle grade and young adult graphic novels that feature new, modern interpretations of recognizable heroes from the DC Universe.
A good example is Nubia: Real One by L.L. McKinney, art by Robyn Smith, February 2021, ISBN 9781401296407. Nubia is a character originally created decades ago as Wonder Woman's Black sister. This young adult graphic novel reimagines her as a teenager in contemporary society, where many people view her superhuman abilities as a threat. The central question posed by the story is: Can you still be a hero when so much of the world doesn't even see you as a person?
Mister Miracle: The Great Escape by Varian Johnson, art by Daniel Isles, January 2022, ISBN 9781779501257, provides a fresh look at DC character Scott Free, also known as Mister Miracle. In this coming-of-age graphic novel for young adults, the teenage Scott is in an orphanage on Apokolips, an oppressive world ruled by Lord Darkseid. Scott hatches a plan to escape to Earth, but he'll need the help of his No. 1 enemy to succeed.
In 2020, author Minh Lê and artist Andie Tong introduced a new Green Lantern with Green Lantern: Legacy, a middle grade graphic novel about a 13-year-old Vietnamese boy named Tai Pham who inherits his grandmother's jade ring—and the Green Lantern legacy that accompanies it. Green Lantern: Alliance, April 2022, ISBN 9781779503800, is a follow-up to Legacy that adds a new character, Kid Flash, to the story arc.
In addition to modern reinterpretations of classic DC figures, DC also publishes graphic novels featuring wholly original characters. An example of this type of work is Whistle by New York Times best-selling author E. Lockhart and artist Manuel Preitano, September 2021, ISBN 9781401293222. Whistle introduces a new superhero to Gotham City, a 16-year-old Jewish girl named Willow Zimmerman.
Willow is an activist who's fighting the gentrification of her neighborhood. But when her mother falls ill, she takes a series of odd jobs to support her family.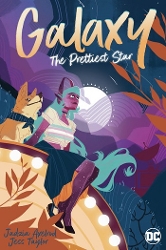 In the course of this work, she becomes mixed up with well-established Gotham criminals. After an encounter with Killer Croc, she gains supernatural powers—including the ability to communicate with her dog. While the setting and peripheral characters will be familiar to readers of the Batman comics, DC's first Jewish superheroine gives teens a new character to root for.
Another young adult graphic novel featuring an original character from DC is Galaxy, The Prettiest Star by Jadzia Axelrod, art by Jess Taylor, May 2022, ISBN 9781401298531. It's the story of an alien princess named Taylor who's in exile, hiding as a boy on Earth while her home planet is under attack. When Taylor meets a girl whose confidence is infectious, she no longer wants to hide her real identity, even if this revelation puts her in grave danger. This coming-of-age story about the importance of being yourself will resonate with all teens, especially trans youth.

Papercutz
Papercutz launched 17 years ago with the goal of bringing graphic novels to a wider audience. The company publishes about 50 books a year, all of which are graphic novels geared toward middle grade and young adult readers. A significant portion of the publisher's catalog are works acquired from abroad and translated into English for a U.S. audience.
For instance, Papercutz' "Magical History Tour" is a series of fun, pocket-size nonfiction books for middle grade readers, written by Fabrice Erre and illustrated by Sylvain Savoia. The series, which originated in France, follows modern-day siblings Annie and Nico as they learn about important figures and events throughout history.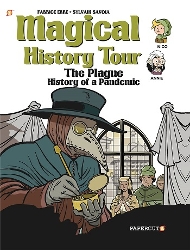 Magical History Tour Vol. 5, The Plague, September 2021, ISBN 9781545807729, is an especially timely addition to the series. In this volume, Annie and Nico explore history's deadliest pandemics to better understand today's current health crisis. Magical History Tour Vol. 6, November 2021, ISBN 9781545807736, features the life and legacy of Albert Einstein, and Vol. 7, January 2022, ISBN 9781545808580, does the same for Mahatma Gandhi.
"The Queen's Favorite Witch" is an original Papercutz series written by Benjamin Dickson and illustrated by Rachael Smith. A mixture of fantasy and comedy, it's a coming-of-age series set in Elizabethan England about a strong, down-to-earth teenage protagonist who will appeal to middle grade girls especially.
In The Queen's Favorite Witch Vol. 1: The Wheel of Fortune, October 2021, ISBN 9781545807217, when precocious young witch Daisy learns of the death of the Queen's Royal Witch, she flies to London to audition as her replacement. But Daisy is from a poor family, and they don't let just anyone into the Royal Court. "It's an underdog story with a lot of court intrigue that will keep the reader's interest," says Terry Nantier, president and publisher.
The Nightmare Brigade Vol. 1: The Girl from Déjà Vu by Franck Thilliez, illustrated by Yomgui Dumont, February 2022, ISBN 9781545808764, is another French translation. This middle grade supernatural action series is presented in a beautiful but Goth-like style, reminiscent of the films of Tim Burton. It follows a team of students who, under the tutelage of their professor, can enter troubled kids' dreams to ease their suffering. "The trick is, they have to get out in time," Nantier says. "If the child wakes up, they're trapped."

Graphic Universe
Graphic Universe, an imprint of Lerner Publishing Group, was created in 2006 and publishes up to 20 graphic novels a year for early readers through teens. Some of these titles are U.S. editions of graphic novels first published overseas, and some are original graphic series developed by Lerner.
An example of original content is "Medical Breakthroughs" by various authors and artists, January 2022. This six-book nonfiction series for children in grades 3–6 uses a graphic storytelling format to give young readers a behind-the-scenes look at pioneering doctors and new medical devices or procedures that have saved countless lives.
For instance, The First Heart Transplant (ISBN 9781541581531) traces the development of sophisticated techniques to keep cardiac patients alive, from early failures through the first successful transplant and 3-D–printed tissue. Vaccines (ISBN 9781541583900) is a particularly timely book, as it explores the battle for public understanding and acceptance of these lifesaving practices. The books in this series can be purchased individually or as a collection.
"The graphic format has the potential to reach science-averse or reluctant readers," says editorial director Greg Hunter.
Felix and Calcite: The Land of the Trolls by author and illustrator Artur Laperla, March 2022, ISBN 9781728416328, is the first book in a graphic novel series acquired from Spain. Aimed at early readers ages 5–9, it follows the adventures of a boy named Felix who discovers a tunnel from his toy chest to a fantastic world, where he befriends a troll named Calcite. "It's a very quirky, good-natured, low-stakes introduction to fantasy graphic novels," Hunter says. "Readers will have a lot of fun."
Another example of acquired content is Amazona by Colombian author and illustrator Canizales, May 2022, ISBN 9781728401706. This YA, socially conscious thriller focuses on the injustices in Canizales' home country in a stark, distinctive style. Andrea, a young Colombian woman, has returned to her native land to bury her deceased child. But she has another mission in mind as well: If she can capture evidence of the illegal mining activity that displaced her family, they might be able to reclaim their land.

Humanoids
One of the premier European publishers of graphic novels, Humanoids opened an American office in Los Angeles in 1998 and moved its headquarters there in 2013. The company publishes 16 to 18 titles per year in the United States, a mix of original content and works adapted from Europe. Its BiG imprint publishes graphic novels for readers ages 8–14.
The Oates & the Elphyne by Canadian author/artist Michael Walsh, May 2022, ISBN 9781643376790, is about a family of five who moves to a remote area of Newfoundland. Shortly thereafter, the youngest child disappears. The older brother and sister are told to sit tight and let the grown-ups handle the situation. But when they see strange, mystical forces in the woods and no one believes them, they take matters into their own hands to find their lost sibling.
"What I like about this book is that it makes the children the heroes of their own story," says publisher Mark Waid.
The title also has a fascinating backstory, as it comes from a very real place. When the author was a child, his family moved to Newfoundland and his younger sister was kidnapped. Though she was returned shortly thereafter, "to a seven-year-old kid, the PTSD was unbearable," Waid says. To help him cope with the trauma, his parents told him bedtime stories every night that made him the hero—and it was this experience that inspired him.
Ghosts of Science Past by Joseph Sieracki, art by Jesse Lonergan, June 2022, ISBN 9781643378008, is another graphic novel with an interesting backstory. The author is a high school science teacher and a fan of comics who was looking for graphic novel material to help teach his class. When he couldn't find anything suitable, he set out to create his own.
The main character, Trevor, suffers from an ailment common among high schoolers: apathy. He sleeps through science class and would rather stay up all night playing video games than study for his upcoming biology test. With a failing grade looming, Trevor is visited in the night by the spirits of some of the greatest scientists in history, including Marie Curie, in a takeoff of Dickens's A Christmas Carol. In the process, Trevor rediscovers his love for learning—and readers are reminded of the contributions of women and people of color to the history of science.
SPONSORED CONTENT