Romance, humor, and unrequited love are all at play in these recent works.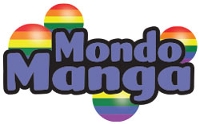 One of the most positive developments in the manga world is the way that manga with queer characters have escaped from the standard tropes of the past. As attitudes in Japan have shifted and the number of platforms increased, crea-tors are coming up with new stories that more authentically reflect their own experiences and those of their peers.
The manga here are truly young adult stories, in which the characters are trying to figure out who they are and their place in the world. Some are thinking about coming out or worrying about being outed. Others are matter-of-fact about their sexuality and simply dealing with the usual teen-romance problems of misunderstandings, self-doubt, and unrequited love. Still other manga are comedies that play on the attraction between opposite personalities—a stand-ard rom-com device.
In general, these manga are free of the more negative tropes of other teen manga, such as objectification and non-consensual relationships. The characters are often relatively inexperienced, not only with sex but with romance; they are looking for role models and clues to the path forward.

"Adachi and Shimamura" by Hitoma Iruma. illus. by Moke Yuzuhara. Yen Pr. 2021.
Two high school girls find companionship when they skip class together in this slice-of-life manga about a friendship that gradually deepens toward romance. Shimamura is more popular and a better student, but she is also a bit of a loner who sometimes feels awkward around others. Adachi is more ill at ease socially; she's insecure about her rela-tionship with Shimamura and longs for affection. Both wonder if the other is thinking the same thing they are. The point of view alternates between the two main characters, and there's plenty of inner monologues and quiet mo-ments. The straightforward art features simple character designs and minimal background detail. This manga was adapted from a 10-volume light novel series, and there is also an anime. Complete in three volumes.
"Catch These Hands!" by murata. Yen Pr. 2022.
The leaders of two high school rival girl gangs meet up as grown-ups and start dating in this yuri rom-com that plays on tough-girl tropes. Takebe was her school's top fighter, but now her friends are all getting married, and she fears that life is passing her by. Just when she decides to put her fighting life behind her, her old rival Soramori shows up and insists on a fight. Soramori wins—and demands that Takebe go out with her. Takebe scowls constantly but has a good heart and an attitude best described as "grudging affection." Soramori is sweet and has been carrying a torch for Takebe since high school. The simple, straightforward art is without a lot of detail, but Takebe's facial expressions are priceless. Complete in four volumes. Vol. 2 is out this month.
"Failed Princesses" by Ajiichi. Seven Seas. 2020.
The story moves fast, but the romance moves slow in this lighthearted high school yuri series about a nerd and an al-pha girl. Fujishiro is a super-cute gyaru, a fashionable girl with a bit of bite who enjoys being the queen bee. Kurokawa is quiet, nerdy, and more interested in manga and anime than hairstyles and clothes. When Fujishiro decides to give Kurokawa a makeover, the results are mixed. The ugly duckling becomes a swan, but she also loses her nerdy friends, while Fujishiro worries that her student is now cuter than she is. Ajiichi uses a lot of screen tones, background pat-terns, and diagonal layouts, lending a dynamic feel and amplifying the emotions of the characters. Complete in six volumes. Vol. 6 is scheduled for Oct. 2022.
"Hello, Melancholic!" by Yayoi Ohsawa. Seven Seas. Feb. 2022.
Minato is a gifted musician, but she was bullied in her middle school music club. Now a first-year high school student, she shrinks from attention, hides behind shaggy bangs, and only plays her trombone outside school. In fact, her school doesn't even have a music club. Second-year student Hibiki is a drummer in a small band, and when she notic-es Minato riding the train with a trombone case, she tries to get Minato to join. Reluctantly, Minato agrees to a jam session, and the two find instant rapport in music. The series' first volume is in the vein of the outsider finding a group of friends, while the chemistry between Minato and Hibiki slowly brews. Ohsawa has a knack for drawing expressive faces and figures: when the characters are playing music, their joy shines through on the page. Complete in three volumes. Vol. 3 is scheduled for Nov. 2022
"I Think Our Son Is Gay" by Okura. Square Enix Manga. 2021.
This slice-of-life comedy takes a parent's-eye view. Tomoko is sure her teenage son Hiroki is gay, especially because he leaves clues scattered around, like a photo book depicting men, and blurts out comments about having a boyfriend, then frantically corrects it to "girlfriend." Tomoko is calm and accepting, and she gently guides her husband to be thoughtful about what he says. With simple, cartoony art, the stories are told in short episodes. At 128 pages, each volume is a little more than half a regular manga volume. Complete in four volumes. Vol. 4 is scheduled for Nov. 2022.

"Mine-Kun Is Asexual" by Isaki Uta. Irodori. 2020.
This short (47-page) manga novella is a straightforward story of first love, with the twist that the boy, Mine, is asexual. He doesn't like any sort of intimacy, even kissing, but Murai is so in love with him that she can deal with that, at least up to a point. Although their relationship stops after a few months, each gets something out of it. The story concludes with vignettes about where the characters ended up, and a brief note about asexuality. In August, Kodansha will pub-lish another Uta manga, Is Love the Answer?, a one-volume story about an aromantic, asexual woman who feels like an outsider until she goes to college and meets others like herself.
"My Love Mix-Up!" by Wataru Hinekure. illus. by Aruko. Viz. 2021.
This high school rom-com starts with a case of mistaken identity. Two boys who hadn't identified as gay become a couple of sorts, although one of them has a crush on a girl…who has a crush on yet another boy. This complicated plot leads to lots of humorous misunderstandings and awkward moments. In the end, everyone is trying to do right by everyone else. The characters are thoughtful and considerate, and they view gay and straight pairings equally, with no shame or stigma attached to either. Whenever the tone gets too serious, Aruko punctures it with a bit of inspired car-tooning, usually a grotesque grimace on Aoki's face. Ongoing; vol. 4 is due out in July 2022.
"Our Colors" by Gengoroh Tagame. Pantheon. May 2022.
Tagame, the creator of My Brother's Husband, portrays a gay teen gradually coming out to friends and family, with the help of an older mentor. Sora is an artistic 16-year-old who has a crush on a classmate but is afraid to admit it. His closest friend is a girl named Nao, whom he has known since childhood. At first, he can't even tell her. A café run by an older gay man, Mr. Amamiya, becomes Sora's safe space to talk about what's on his mind, and Mr. Amamiya gives him gentle guidance. When Nao overhears their conversation and realizes Sora is gay, Mr. Amamiya becomes her con-fidante, too, as she sorts out her emotions about it. There's a bit of drama to keep things interesting, but this book feels very grounded. Mr. Amamiya is the type of mentor every teen could benefit from. Like My Brother's Husband, it's drawn in a fairly realistic style, with a variety of character designs and panels sometimes filled with atmospheric details and sometimes simple, allowing the characters to take center stage. One 528-page volume.
"Our Dreams at Dusk: Shimanami Tasogare" by Yuhki Kamatani. Seven Seas. 2019.
Tasuku, a gay teen who is not yet out, finds a safe space in a local drop-in center in this beautifully drawn manga set in the hilly seaside town of Onomichi. The little community he finds there includes a lesbian couple, an elderly gay man, a trans man, and a sixth grade boy who likes to dress as a girl, all drawn together by the enigmatic Someone-San. Each has their own struggles and stories, which they share as they work together for a nonprofit rebuilding crumbling older homes in the town, or just hang out in the town center. Tasuku learns not only to accept himself as he is, but also to accept others; in some cases, a hard lesson comes from someone getting hurt. The art is clear and easy to read, but becomes almost surreal in moments of strong emotion, when the world seems to twist and curve around the charac-ters. The rich story and art make this a manga that should be in every collection. Complete in four volumes.
---
Brigid Alverson edits the blog "Good Comics for Kids."