Hand these books to middle graders in need of some magical tales.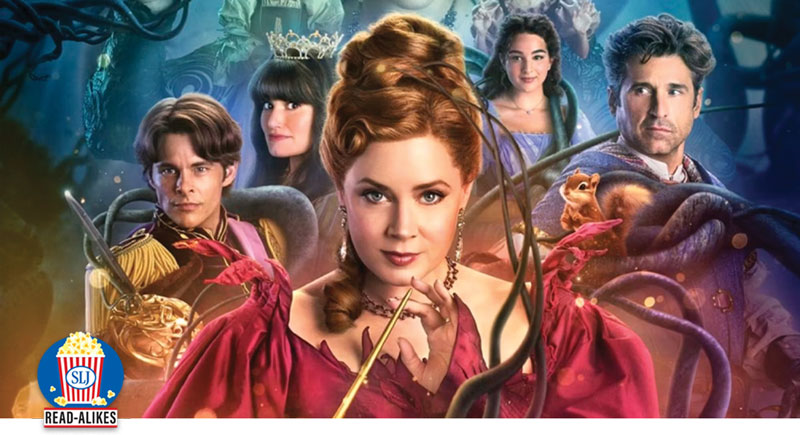 Disenchanted. Not yet rated. Disney+. November 24.
In this sequel set 10 years after the events in Enchanted (2007), white princess Giselle is questioning her happiness and affecting both the real world and Andalasia in the process. Amy Adams, James Marsden, and Patrick Dempsey return to star.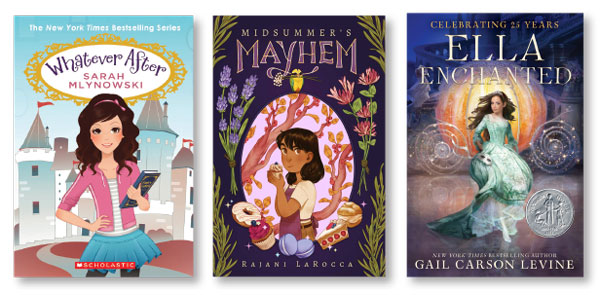 READ-ALIKES
"Whatever After" series by Sarah Mlynowski. Scholastic. 2012.
Gr 3–6–Ten-year-old Abby and her younger brother, Jonah, who are both white, discover a magic mirror in the basement of their new house that transports them into a fairy tale world. Visiting a different story in each volume, the siblings are tasked with ensuring that the protagonists get the happy ending they're supposed to in this humorous series.
Midsummer's Mayhem by Rajanni LaRocca. Yellow Jacket. 2019.
Gr 4–7–As the youngest child in a large Indian-American family, 11-year-old Mimi feels invisible, so she decides to enter a baking contest. She befriends a mysterious pipe-playing boy in the forest, and her father falls under a spell in this retelling of A Midsummer Night's Dream. Readers who like a magical story firmly rooted in a loving, modern family with complex family dynamics should try this novel.
Ella Enchanted by Gail Carson Levine. Harper. 1997.
Gr 5–8–In this reimagined Cinderella, white teenager Ella, who was blessed/cursed by a fairy at birth with the "gift" of obedience, sets off on a journey to find the fairy Lucinda and try to get her gift removed. Since Ella is compelled by her gift to do anything asked of her, this journey proves perilous. Readers who like creative twists on traditional stories will enjoy this modern classic.
---
Abby Johnson is the collection development leader at the Floyd County Library in New Albany, IN.