Companies continue to respond to the pandemic's impact on educators and students; NCTE is taking proposals for next year's convention; the Educator Jobs Fund Act of 2020 is proposed in the senate; and Simon & Schuster plans new graphic novels for young readers.
Companies continue to respond to the pandemic's impact on educators and students. Connected Nation and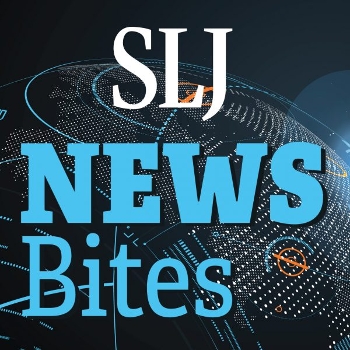 AT&T are offering free Wi-Fi hotspots and internet for at-risk students; the New York Times has free digital subscriptions available; and Follett can now send ebook fair purchases directly to students' homes. In addition, NCTE is taking proposals for next year's convention, the Educators Jobs Fund Act of 2020 is proposed in the senate, and Simon & Schuster plans new graphic novels for young readers.
---
Mobile Wi-Fi hotspots, free internet available for at-risk K-12 students
Connected Nation has launched an online application for the AT&T K-12 connected learning program, which provides free AT&T wireless internet service and mobile Wi-Fi hotspots to students across the country. Nonprofit organizations and schools that serve at-risk youth can apply. The program is primarily focused on students in foster care, experiencing homelessness, those with disabilities or eligible for the Migrant Education Program, as well as English language learners and other at-risk students disconnected from educational opportunities.
The deadline for applications is January 11, 2021.
---
NCTE taking 2021 convention proposals
The National Council of Teachers of English (NCTE) just wrapped up their 2020 virtual convention and is calling for proposals for the 2021 NCTE Annual Convention, which will have a theme of "Equity, Justice, and Antiracist Teaching."
In her call for program proposals, 2021 program chair and NCTE president-elect Valerie Kinloch wrote, "Consider what equity is inside classrooms, schools, and communities, and for children, youth, and families, especially in the face of systemic racism. Question what justice requires from literacy educators and researchers in light of movements for equality, freedom, and liberation. Grapple with what antiracist teaching means in our curricular choices and in our daily interactions with students and each other. Collectively, as we reimagine literacy and English language arts through the lens of equity, justice, and antiracist teaching, let us also envision a healthy, more just world."
Submissions are due by Wednesday, January 13.
---
Educator Jobs Fund Act of 2020 proposed in senate
New Jersey senator Cory Booker introduced a bill this week to provide state and local school districts with more than $260 billion of additional federal aid. The Educator Jobs Fund Act of 2020 would "appropriate federal funding for a new educator jobs fund to create jobs and recruit and train educators, ensuring education equity, more personal protective equipment in schools, and grants for partnerships, institutions, and teacher and school leader preparation programs."
The Educator Jobs Fund Act of 2020 will:
Create and Fund a New "Educator Jobs Fund" Funding can be used to recall or rehire former employees, retain existing employees, or hire new employees.
Create a New PPE Fund A new $30 million fund for schools to purchase sanitizing equipment, buy PPE, hire staff to implement safety protocols, purchase other materials, or pay for staffing necessary to maintain student and educator safety from COVID-19.
Create New Grants for Diversification of the Teaching Profession The bill establishes $30 million in grants to establish teacher and school leader residency programs, $35 million for grants to eligible Historically Black Colleges and Universities, and $35 million for grants for teacher and school leader preparation programs at Minority Serving Institutions.
Protect Education Equity States would be required to assure they are maintaining a commitment to funding low-income schools and that they won't use new funds from the Educator Jobs Fund to reduce state support for these schools.
The CARES Act provided funding for K-12 schools, but as it did not do enough, states have had to resort to tapping reserve accounts, delaying spending on specific activities, or even delaying payments to districts, according to Booker. With states' revenues unpredictable in the pandemic, federal funding will be necessary to make sure schools have the proper resources to operate and provide a quality education to every student.
The National Education Association, National Council for Teachers of English, Public Advocacy for Kids, National Association for Secondary School Principals, National Association of Elementary School Principals, ASCD, PDK International, Teach Plus, Teacher Education Division of the Council for Exceptional Children, TNTP, National Alliance for Public Charter Schools, Higher Education Consortium for Special Education, Council for Exceptional Children, and the American Association of Colleges for Teacher Education endosed the Educator Jobs Fund Act of 2020.
---
New graphic novels from Simon & Schuster
Simon & Schuster Children's Publishing will launch two new graphic novel lines for younger readers next year.
Little Simon Graphic Novels, for readers five to nine, will be released in February 2021. Six titles are planned.
Ready-to-Read Graphics is scheduled to publishin June 2021 with three books to be released. Each is expected to be the first of a series.
All titles will be available in hardcover, paperback, and e-book editions.
---
Follett Book eFairs will now ship to students' homes
Follett Book eFairs can now ship orders directly to students' homes.
Online book fair coordinators can choose to have ordes shipped to the school or students' home. Shipping to school is free, however, there will be a shipping fee for orders sent to homes. That cost will vary depending on the size of the order and the shipping location, according to Follett's announcement of the new option.
For more information, visit Follett Book eFairs and Follett Book Fairs.
---
New York Times offers free access to high schools
The New York Times, in partnership with Verizon, is offering a free digital subscription to high school students and teachers through September 1, 2021. The subscription provides unlimited access to articles and videos on the website and in the New York Times app.
Lessons from the NYT's Learning Nework are also free with the subscription.