Curricular bazaar Teachers Pay Teachers has never been more popular. But questions about quality, cultural insensitivity, and plagiarism beg expert guidance. Consider your librarian.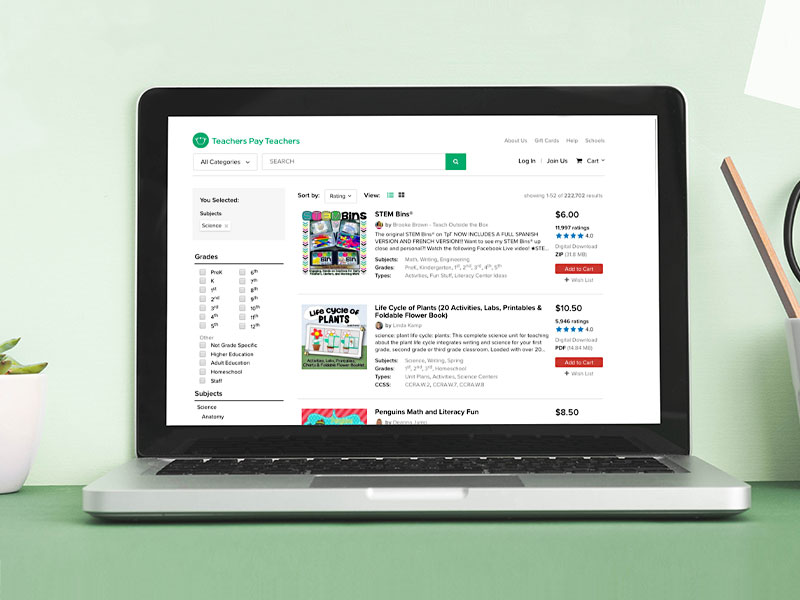 Online resources for learning are a hot commodity. Since the onset of COVID, educators and parents alike have been mining internet sources in numbers that would impress even the most jaded web mavens.
Curriculum marketplace Teachers Pay Teachers (TPT) boasts more than 7.5 million users, including a whopping 85 percent of U.S. teachers. During the peak of the pandemic, searches for "distance learning" materials rose by 1,400 percent, says Annie Lohmeyer, a TPT spokesperson.
As to the quality of these lesson plans? It's a question that has plagued TPT and other sites, including Pinterest, another popular destination for teachers seeking material.
In a December 2019 study of popular online curricula, including TPT and ReadWriteThink, reviewers deemed the material "mediocre" or "probably not worth using." Authors of the study, USC professor Morgan Polikoff and Jennifer Dean, an educational consultant, found clarity and instructional guidance for teachers particularly lacking, and many TPT lesson plans fell short on adherence to academic standards.
Last month, Jessica Kirkland, a high school teacher, found a lesson plan for sale that seemed very familiar. "I'm aware of the issue with plagiarism on TPT but never really looked for myself," she posted to Twitter. "Finally checked and sure enough there's a lesson for sale that is 100% copied from the thread I posted in October about using Among Us for inferencing. The preview slide is identical."
Noreen Naseem Rodriguez called on the provider to step up accountability for its content. In a recent Tweet, Rodriguez, an assistant professor of elementary social studies in the School of Education at Iowa State University, referred to material on TPT as racist and stereotypical.
School librarians, here to help
"I get why teachers turn to TPT, but might I suggest collaborating with your school librarian to build engaging and reimagined curriculum that isn't harmful instead?" posted Molly Dettmann in response.
A teacher librarian at Norman (OK) North High School, Dettmann hasn't had a personal experience with teachers purchasing and using TPT lessons that are culturally insensitive or racist, she says, although she has kept up with such incidents.
An Education Week post cited problematic lessons on TPT in June 2020, including one asking students to write a journal and "imagine why formerly enslaved people might be nostalgic for slavery." TPT removed 20 of 24 resources cited in the piece, according to an Ed Week update.
TPT has made large investments to improve the quality of its material, and in recent months has removed thousands of pieces of content that violated TPT policy, says Lohmeyer. A "Report This Resource" tool has been updated to help users more easily report content found to be inappropriate or in violation of intellectual property rights, increasing the number of inappropriate content reports by 10 times in the past year, according to a TPT statement to SLJ.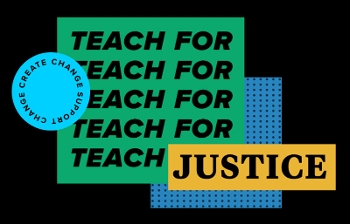 A new initiative, Teach for Justice, included a $100,000 grant to help educators create anti-racist and social justice resources. "We are constantly listening to our community and working with experts in the field, and will be investing more in this work in 2021," reads the statement.
But with five million items available on TPT, users may not be able to rely solely on the site for vetting.
Collette Cassinelli, a library and instructional technology teacher at Sunset High School and the Arts & Communication Magnet Academy in Beaverton, OR, has worked with a middle school social studies teacher—a colleague and frequent TPT user. "I've collaborated with this teacher more, trying to get her to do higher level research activities," says Cassinelli. "If teachers feel like they're on their own, they tend to rely on premade assignments." Fostering a culture of collaboration makes a big difference, she adds.
Dettman is sympathetic given the pressure and stress teachers are under, working remotely during a global pandemic. "But if a school has a librarian, we are excellent resource curators and collaborators and excited to help!" she says. "I also get that not every school has a certified school librarian, which calls for advocacy on all levels to amend that inequity in schools."