Dad celebrated Diwali with gusto, in his usual lavish, over-the-top way. He would buy more fireworks than anybody else in the neighborhood. All the kids in the neighborhood would gather on the sidewalk in front of our apartment and watch the dazzling displays shoot up into the dark Bombay sky.

Diwali.

The Hindu Festival of Lights. One of the largest religious festivals in the world, celebrated by millions in India and indeed, across the globe.

And yet, when I think of Diwali, I think of one person—my father.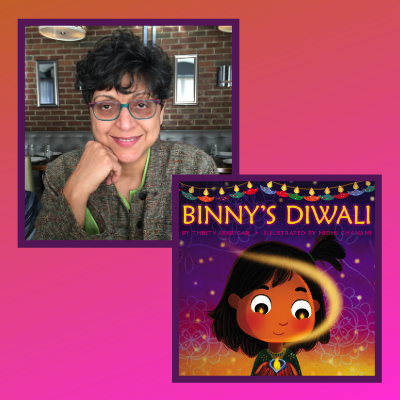 We were not Hindus, but Parsis, a tiny ethno-religious community in India, practitioners of an ancient Persian religion called Zoroastrianism. My dad was happily, proudly Zoroastrian. But we were a secular-minded family and joyfully marked the holidays of the different religions that make up the colorful fabric of India—Hindu, Christian, Muslim, and others.

Dad celebrated Diwali with gusto, in his usual lavish, over-the-top way. He would buy more fireworks than anybody else in the neighborhood. All the kids in the neighborhood—those from our own apartment building, friends from adjacent ones, as well as the street urchins—would gather on the sidewalk in front of our apartment and watch the dazzling displays shoot up into the dark Bombay sky. And there would be Dad, grinning broadly, handing me a sparkler, showing an older kid how to shoot off a rocket, setting fire to a cone-shaped "diamond" and watching it erupt in a fountain of light. It was magical.

And finally, after we'd exhausted all the fireworks, we'd trudge up to the apartment to be greeted by the tiny clay diyas, or oil lamps, that we'd lit and placed just outside the front door, to usher in good luck. The diyas are what gives the Festival of Lights its meaning. Legend has it that after fourteen years of banishment into the forest, the King Rama and his wife Sita triumphantly returned home to their kingdom of Ayodhya after Rama vanquished the demon king Ravana. In order to help Rama and Sita find their way home, their followers lit their path with millions of diyas.

Next to the diyas outside my apartment we'd stop to admire the rangoli, a beautiful floor stencil made by my aunt, using colored powdered chalk.

And even though I haven't celebrated Diwali in India in many a year, my mouth is suddenly watering. Why? Because I'm remembering the boxes of sweets we used to exchange with neighbors and friends. White, milky pedas. Orange jalebis, crispy discs that filled your mouth with juicy syrup when you bit into them. Round balls of ladoos covered in silver leaf, slivers of almonds embedded in them. We bought scores of boxes of these and other Indian sweets and treated others to them. (Needless to say, my father, legendary for his sweet tooth, kept a good portion for the family.)

That wasn't all. My parents bought us new clothes and toys for Diwali. We distributed blankets and clothes and other items to the poor. Dad held a religious mass at his factory each year, then distributed money and gifts to all his workers.
But I've saved the best part for the last. Diwali is also a commercial holiday and Dad had to give presents to all his business clients. Very often, he would give enormous hampers and gift baskets, which we would assemble at home. We would buy nuts and chocolates and dried fruits in bulk and then make individual packets, tied up with pretty ribbons. Out would come the enormous wicker baskets and the cellophane paper. I was a clumsy child, but eager to help, and more often than not, an adult had to retie the ribbon or undo my handiwork. They were always good-natured about it. We'd all sit around the king-size bed, my mom and my aunts, enjoying our work and each other's company. When I'd pop a cashew or a dried apricot or a chocolate in my mouth from the stash, they'd pretend not to notice.

The city itself would light up for Diwali—the iconic Taj Mahal Palace Hotel overlooking the Arabian Sea and the Gateway to India decorated in lights; the bejeweled historic Victoria Terminus railroad station—along with the thousands of smaller, less public buildings. The bazaars would be teaming with customers, the shops bustling, the buses and trains filled with people.

All of these happy memories were flitting through my mind when I wrote Binny's Diwali. Although Binny grew up in America, her Indian parents continue many of the rituals of Diwali in their new homeland. Binny gets a new outfit for Diwali and her parents indulge her by serving her pedas and jalebis for breakfast. Best of all, Binny gets to share her traditions—the sweets, the rangloli, the diyas—with her classmates at school. In fact, she realizes the spirit of Diwali herself—it is the timeless message of the triumph of courage over fear, of light over darkness, that inspires her to overcome her own stage fright as she stands before her classmates to tell them about the holiday.

When I first saw illustrator Nidhi Chanani's artwork, I was speechless. With her scenes of Binny's parents shopping for gifts and the night sky aflame with fireworks as pretty as stars, Nidhi brought my childhood to life. What a thrill to see a writer's words be brought to life by an artist's vision. Binny herself is so adorable and spunky, I want to ask her to be my best friend.

A few more memories from my childhood in India: Along with the public celebrations in India there were the private ones at home. The first day of the five-day festival of Diwali began with a cleaning of the house from top to bottom. On the third day, many families celebrated with Lakshmi puja, a religious ceremony worshipping Lakshmi, the Goddess of Wealth.

When I think back to celebrating Diwali, what I remember best is the generosity and indulgence that the adults in my family showed toward me. In their own way, they were enacting the central message of Diwali—the triumph of good over evil, of light over darkness, of hope and happiness over sorrow and misery.

For this timeless lesson, I will be forever grateful.
---
Thrity Umrigar is the author of the picture books Binny's Diwali, Sugar in Milk, and When I Carried You in My Belly. She has also written eight novels for adults, including the bestselling The Space Between Us, The Secrets Between Us and Everybody's Son.

This article is part of the Scholastic Power of Story series. Scholastic's Power of Story uplifts the stories of historically underrepresented groups specifically related to race, ethnicity, sexual orientation, gender identity, physical and mental abilities, religion, and culture. Check back on School Library Journal to discover new Power of Story articles from guest authors Malcolm Mitchell (My Very Favorite Book in the Whole Wide World), Sharon G. Flake (The Life I'm In), and more!
SPONSORED BY