This month Donna Barba Higuera's latest novel is a must-have, Phillip Pullman returns to the world of 'His Dark Materials' and the duo of Mac Barnett and Jon Klassen ask, 'How does Santa go down the chimney?'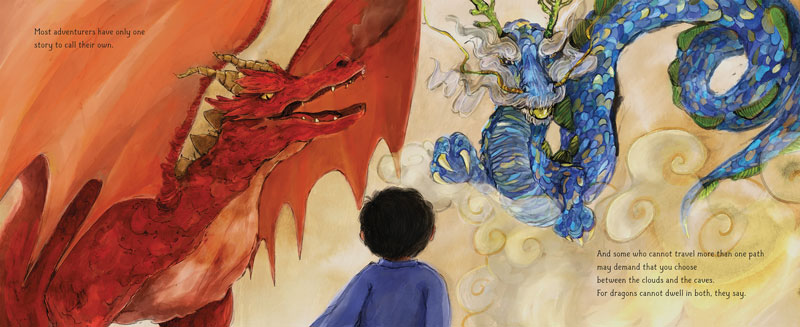 The Truth About Dragons (Leung) ©2023 by Hanna Cha
Holidays
Barnes, Derrick. Santa's Gotta Go! illus. by Courtney Lovett. Penguin.
Barnett, Mac. How Does Santa Go Down the Chimney? illus. by Jon Klassen. Candlewick.
Berkowitz, Leah. The Moving-Box Sukkah. illus. by Sharon Vargo. Apples & Honey.
Cummings, Troy. Otto the Ornament. Random.
Ferry, Beth. The Christmassy Cactus. illus. by A.N. Kang. HarperCollins.
Kleinrock, Liz. Come and Join Us! illus. by Chaaya Prabhat. HarperCollins.
Takahashi, J.P. Tokyo Night Parade. illus. by Minako Tomigahara. HarperCollins.
Weissman, Elissa Brent. Hanukkah Upside Down. illus. by Omer Hoffmann. Abrams.
Willan, Alex. Elves Are the Worst! S. & S.
Picture Books
Pinkney, Andrea Davis. Hey, Baby Girl! illus. by Brian Pinkney. Scholastic.
Leung, Julie. The Truth About Dragons. illus. by Hanna Cha. Holt.
Mahdavi, Azam. Empty and Me. illus. by Maryam Tahmasebi. Lee & Low.
Minor, Rachel Montez. See You on the Other Side. illus. by Mariyah Rahman. Crown.
Ortega, Mirelle. River of Mariposas. Cameron.
Quang, Phùng Nguyên. My Grandfather's Song. illus. by Hunh Kim Liên. Random.
Smith, Lane. Stickler Loves the World. Random House Studio.
Stickler Loves the World (Smith) ©2023 by Lane Smith
Transitional Books
Mora, Julissa. Baking with Mi Abuelita. Random.
Faruqi, Saadia. Ali the Great and the Market Mishap. illus. by Debby Rahmalia. Capstone.
Middle Grade
Arango, Andrea Beatriz. Something Like Home. Random.
Higuera, Donna Barba. Alebrijes. Levine Querido.
Lim, Rebecca. Tiger Daughter. Delacorte.
Marrero, Letisha. Salsa Magic. Levine Querido.
Pullman, Philip. Once Upon a Time in the North. illus. by Chris Wormell. Knopf.
YA
Ferguson, Jen. Those Pink Mountain Nights. HarperCollins.
King, A.S, ed. The Collectors: Stories. Dutton.
Lord, Emery. All That's Left to Say. Bloomsbury.
Metoui, Meriam. A Guide to the Dark. Holt.
Sawyerr, Hannah V. All the Fighting Parts. Abrams.
Wellington, Joelle. Their Vicious Games. S. & S.
Graphic Novels
Hatke, Ben. Things in the Basement. First Second.
Larson, Hope. Be That Way. Holiday House.
Redford, Ruth. Period: The Quick Guide to Every Uterus. illus. by Aitana Giráldez. Mayo Clinic Pr.
Steinkellner, Emma. Nell of Gumbling: My Extremely Normal Fairy-Tale Life. Labyrinth Road.
Sterling, Zachary. Mabuhay!: A Graphic Novel. Scholastic/Graphix.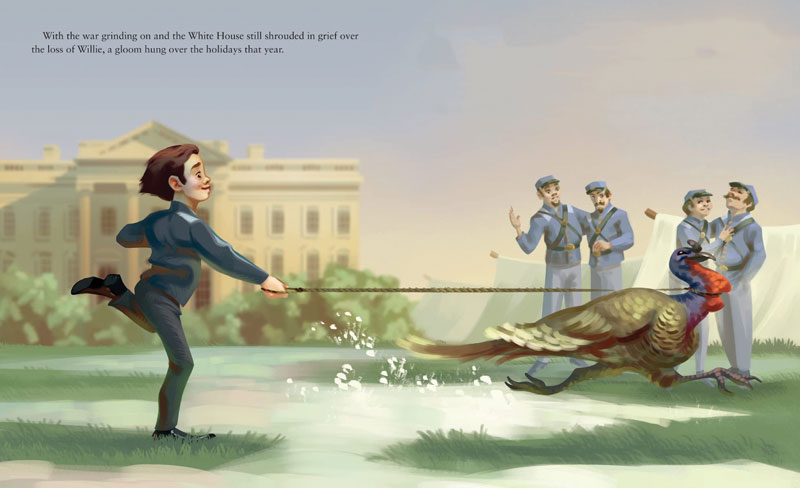 The Magnificent Mischief of Tad Lincoln (Arroyo) ©2023 by Jacqui Davis
Nonfiction
The ABCs of Baby's Needs: A Sign Language Book for Babies. illus. by Loris Lora. little bee.
Arroyo, Raymond. The Magnificent Mischief of Tad Lincoln. illus. by Jacqui Davis. Zonderkidz.
Kephart, Beth. Good Books for Bad Children: The Genius of Ursula Nordstrom. illus. by Chloe Bristol. Random.
Hohn, Nadia L., ed. The Antiracist Kitchen: 21 Stories (and Recipes). illus. by Roza Nozari. Orca.
Parrot-Ryan, Maria. Mysterious Glowing Mammals: An Unexpected Discovery Sparks a Scientific Investigation. Millbrook.
Shaffer, Jody Jensen. Creep, Leap, Crunch!: A Food Chain Story. illus. by Christopher Silas Neal. Knopf.
Slater, Dashka. Accountable: The True Story of a Racist Social Media Account and the Teenagers Whose Lives It Changed. Farrar.
Walker, Cameron. National Monuments of the U.S.A. illus. by Chris Turnham. Wide Eyed Eds.
Hi-Lo
Burgoine, Nathan. Stuck with You. Lorimer.
Liss, Jennifer. Doubles. Saddleback.