SLJ and NCTE collaborated to create 18 booklists of titles to replace, or use as a companion to, canon "classics."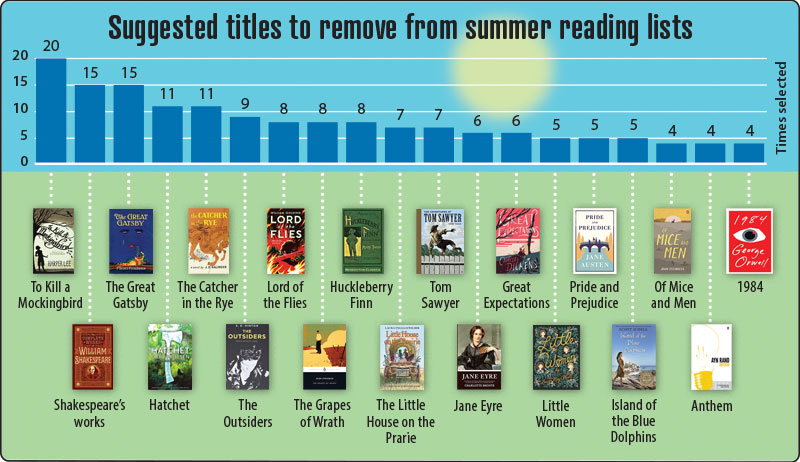 Inspired by our Reinventing Summer Reading survey, School Library Journal (SLJ) reviews editors and members of the National Council of Teachers of English (NCTE) joined forces to select 141 titles that can reinvigorate the "canon," or books considered classics by U.S. educators.
In conjunction with NCTE, this past January, we surveyed librarians and teachers about what books they would most want replaced on their annual summer reading lists. We published the results in April, with To Kill a Mockingbird and The Great Gatsby topping the list of titles that should go. Works that were recommended to be added included books by Angie Thomas, Jason Reynolds, and Jerry Craft.
SLJ reviews editors and members of NCTE's Standing Committee Against Censorship and the Orbis Pictus Award committee used the top 19 books that survey respondents suggested removing as our jumping off points for the Refreshing the Canon project. We've created 18 lists of read-alikes, each providing five to 10 recommendations for summer reading, boosting curriculum, or pleasure reading.
"At NCTE, we are always learning from the innovative work of our members in the classroom," said Sarah Miller, program coordinator at NCTE. "They use their creativity and expertise to ensure that students are learning in a way that meets student needs, sparks their understanding, and keeps their interest."
Some of the criteria for selection included relevancy of subject and theme, diversity and representation, and the contemporary needs and interests of current students.
"Drawing on the expertise of members from some of our standing committees, this list was created with care and attention to highlight a variety of voices," said Miller. "We are proud to partner with SLJ to provide these lists to help students learn and deepen their love of literacy beyond the canon."
We will be posting the 18 booklists throughout the week. You can find all of the lists on our dedicated landing page.